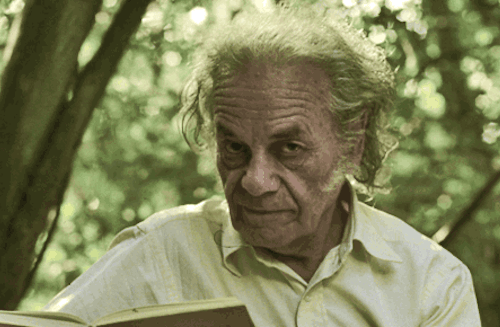 This year marks Chilean poet, Nicanor Parra's, 100th birthday! At Jacket 2, Carlos Soto-Roman contributes his thoughts on Chilean poetry and Parra's legacy for the occasion.
The great Nicanor Parra turned one-hundred years old last September. Obviously, nobody has wanted to miss the opportunity to celebrate and honor the world-renowned anti-poet. Local and foreign media have been publishing extensive biographies, reviews, and special notes on Parra's life and work (some examples here, here, here, and here). Also different institutions in Chile have organized activities such as exhibitions and collective readings. The Gabriela Mistral Cultural Center (GAM) installed a photo exhibit labeled as his "first visual biography," organized an international seminar about anti-poetry, and launched the book "Nicanor Parra or the art of demolition" by the British poet and scholar, Niall Binns. The National Council for Culture and Arts organized a collective reading called "National Parra-phrase" where people were invited to simultaneously read the poem "The Imaginary Man" (watch a video here), and Diego Portales University put together a remarkable exhibition of his visual work, installations, and his famous "Artifacts." In addition, there was plenty of room for polemics and criticism. From the infamous encounter the poet had with Pat Nixon in the '70s, to his political commitment during the dictatorship (or complete lack of it). It seems that one-hundred years in Chile is not just a moment to celebrate, but also to settle old scores. Truth is, confrontation is one of the better ways Chileans can relate to poetry. [...]
Feliz Cumpleaños, Nicanor! Read more at Jacket 2.