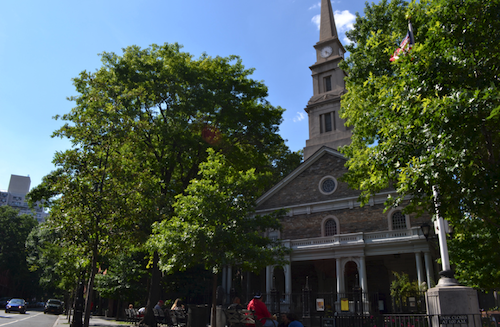 They've been happening in the Bay Area, the UK, Chicago, Montreal, Toronto, and a city near you...now we know it's a must-go, if you're in NYC! At The Poetry Project this coming Thursday, Nov. 6, organizers from the New York poetry community are holding a public meeting to address harmful power dynamics and the necessity of transparency, feminist consciousness, and accountability in poetry circles. From the event announcement:
ENOUGH IS ENOUGH: A Meeting on Sexism and Accountability in NYC Poetry Communities

All NYC-based poetry journal editors, series curators, venue managers, etc., are invited to join us at this stakeholders meeting on Thursday at the Poetry Project to discuss issues of sexism and accountability in New York poetry communities. Come discuss the next steps and action items that came out of our first meeting and be our ally. All are welcome for collaboration towards a safer and more equitable environment.

We are fed up with the reality of sexual violence, intimidation, and misogyny that continues to exist in our poetry circles. We are speaking out against the dominant culture that silences and undermines voices of dissent. We are questioning harmful power dynamics within the poetry community. We are determined to forge a more respectful, alert, and conscientious community.

Thursday, November 6, 2014
7-9 PM

St. Mark's Poetry Project
Parish Hall
131 E 10th St, New York, NY 10003
The open invitation is here at Facebook.