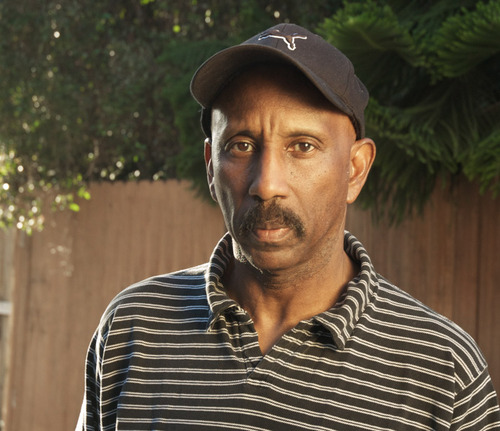 New Directions published Will Alexander's adventurous book, The Sri Lankan Loxodrome, in 2009. At New Directions's blog, Now That it's Now, Elizabeth Bryant interviews Alexander about his writing practice.
Elizabeth Bryant: You were born in Los Angeles and have chosen to live your life there. How often, if ever, do you have Los Angeles in your mind when you are writing?

Will Alexander: Let me say, first off, I am not a Los Angeles provincial. But I've needed the cultural resources of a global capital, and Los Angeles is a global capital. Its cinema, museums, and libraries, its cultural fertility has been crucial in my development as a poet.

EB: How has your relationship changed with the city over time?

WA: Los Angeles remains a susurrate catalyst for my work. To me, it cannot be privately hoarded or provincially compressed, or didactically extolled according to a previously constructed American narrative. It continues to rise and shape itself as a global presence and as a vector for the powers of otherness outside the English language. A few days ago, for example I engaged in an extended exchange with a gentleman from the Ivory Coast and had another with a friend from Mexico. This type of spontaneous cultural exchange is a very common experience in this city. As an African-American male, I also bring an otherness to these exchanges, since the African-American presence remains a foreign element within the governing American narrative. But as we spoke, this narrative was notably absent. What I'm emphasizing here is that a whole new cultural identity seems to be transpiring in Los Angeles according to the tenets of the unforeseen. [...]
Learn more at New Directions.