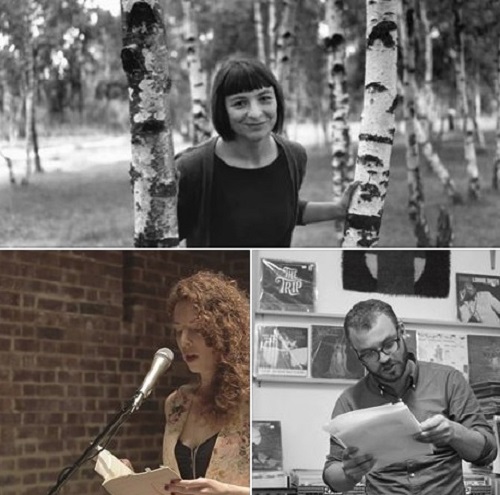 How about some killer contest news? Here's one: Wonder has just announced the winner of the 2014 Wonder Book Prize, judged by Rachel Levitsky, which goes to Uljana Wolf for her manuscript i mean i dislike that fate that i was made to where, translated from the German by Sophie Seita! This one is comprised of translations from meine schönste lengevitch (Kookbooks 2013). Additionally, Wonder has announced that it will release Josef Kaplan's much-anticipated book-length poem, Shoot Kids in the Head. Both books will be published in Fall 2015.
And here's another, just in from Les Figues: The winner of the press's Les Figues Press NOS (not otherwise specified) Book Contest, as selected by guest judge Fanny Howe, is Some Versions of the Ice, by Adam Tipps Weinstein. Les Figues has also announced that the editors have selected 100 Chinese Silences by Timothy Yu as the NOS editors' selection. 100 Chinese Silences will also be published in Fall 2015. A full description of the winning book and a list of contest finalists can be found at the the website.
Looks like we have a ton of great reading to look forward to in 2015! Congrats to all.