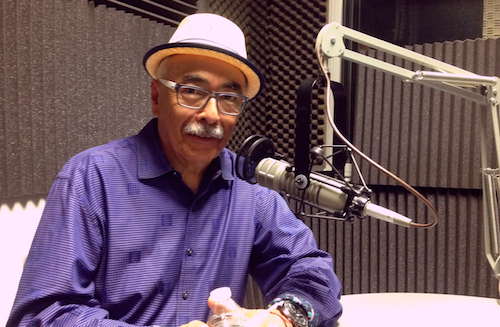 Move over, Donald Allen! Juan Felipe Herrera just hit England! From The Guardian:
"It's a good thing, you know, it's a good thing," Juan Felipe Herrera told me on the phone last week, as he reacted to the news that he was going to be the next poet laureate of the United States – the first Hispanic American to receive the honour. But he would rather not stop there: "The more we engage in society, the more firsts we have, then there will be a moment when we have no more firsts." He thinks about that statement for a second, then adds, "Or maybe there will always be new firsts."

Few people in America would speak of poetry as a realm of endless possibility in the way Herrera does, not anymore. For many people, poetry is still stereotyped as the inaccessible, ivory-tower stuff studied by academics and force-fed on high-school students or to be found in Father's Day cards. Even the size of the stipend Herrera will collect as poet laureate – $35,000 – indicates a certain amount of public disinterest in this particular art.

But it was never that way for Herrera. Poets, for him are not just recluses. "We are hermits, that is true. We live in tiny rooms, and we stay in those rooms hours upon hours every day, every month, every year," he admits. "But we also like to walk around and throw ourselves into big crates of tomatoes, and roll around in them, and then get up all tomato-stained."

Walking around, taking in the rest of the world, is instead an integral part of his artistic process: "I like marketplaces, I like train stations, I like being in trains, I like airports, I like walking down the street with a pen in my hand, writing, writing, writing. I like to go in galleries that have photographs and paintings, Degas, Monet, photography, Andy Warhol, you name it, I like to get in there," he said.[...]
Continue at The Guardian.