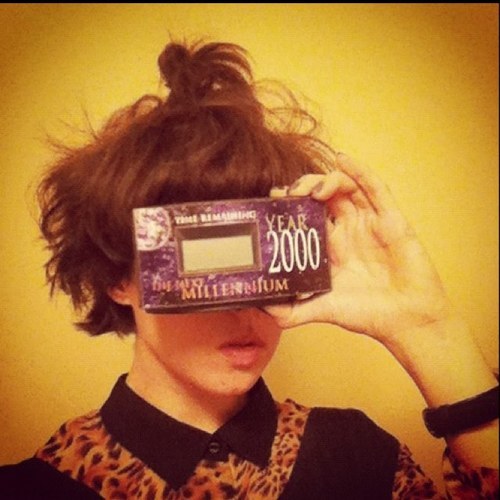 At The Stranger, the broadsides of Seattle poet Mary Anne Carter are given their due--as in, apparently they do much more than illustrate poems:
...Broadsides almost always broadcast a reverence for poetry, and in so doing, they almost always make dimmer some dim corner of someone's den. Like all art that strains for respectability and promises "nourishment," they are the enemy of art.

This is where Mary Anne Carter comes in.

She has enlivened this old-timey form with humor, typographic wildness, and a deep understanding of poetic structures. I recently interrupted Carter's vacation in Forks and La Push, where she claimed to be resting unmolested by the vampires of Twilight, for a brief interview. She deserved the rest. In addition to having several pieces currently up at Gay City and Kaladi Brothers Cafe, her work will also be featured in Fashion Hot Dog 225's upcoming Butt Show. And last week at the Factory, she unveiled tons of broadsides based on the work of poets Ben Fama, Sarah Galvin, and Monica McClure, all of whom read at the event.

Highlights included a Fama poem done up in blocky letters on rainbow hologram plastic paper, a microwave-oven-sized print that simply read "The Champagne of Queers," back patches that featured Sarah Galvin's profile inscribed with the words "Gay for Galvin," and a melancholy Monica McClure poem called "Pale Blue" stitched in pink on ladies' handkerchiefs.

Carter told me she thought it fitting to put a poem that discusses both "cosmopolitan women" and abortion onto a dainty handkerchief because the contrast reflected the themes of McClure's debut collection, Tender Data. This unlikely impulse seems right on to me. Speakers in McClure's poetry often perform a kind of lip-gloss femininity, but the ironic imagery and darkly humorous line breaks acknowledge the anxieties associated with that voice. Carter's choice not to iron out the literal creases in the fabric offer visual support for McClure's rhetorical moves, while bucking the neatness and perfection that makes broadsides seem so precious.

[...]

Though her broadsides help expand the audience for poetry, they're a lot more than mere illustrations of poems. She sees them as an act of reading, an interpretation of and response to an art form she appreciates but doesn't make...
Read it all at The Stranger.