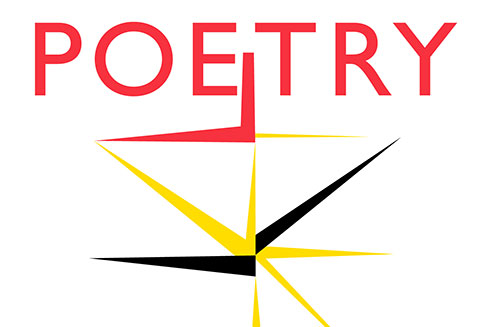 Note: Poetry has begun an occasional series of playlists for recent issues. This month, contributor Ciaran Berry curated a selection of music for the September 2015 issue. The issue focuses on young Irish poets, so Ciaran matched the poems with songs by Irish musicians. He explains his selection process below. Click the play button to listen or click here to open in Spotify. 
Perhaps it's something to do with the roots of the lyric poem in the single voice (the poet "talking to himself," according to T.S. Eliot) that has led me, in putting together this mix, more towards individuals than groups. It could also be that Ireland is particularly rich at the moment in singer-songwriters, though that term doesn't seem intricate enough to explain Lisa Hannigan or David Kitt, to name just two of the artists featured here. Many of the groups I've chosen also seem more the vision of a single, central voice rather than true collectives. The Divine Comedy is mostly a Neil Hannon thing; Villagers is mostly a Conor O'Brien thing.
Aside from pairing each poet with an Irish act from roughly the same time period (I haven't actually looked up birth dates, and I'm fairly sure Joe Dolan was born before 1970) I tried to find each poem a musical accompaniment that mirrored something of its spirit and that might even deepen how the poem could be read or understood. The mix is laid out in sequence, the songs lining up with the issue's table of contents. Thus the first pairing is Dean Browne's "Tabernacle" and The Vincents "Asked Her to the Dance," the last Catríona O'Reilly's "The Airship Era" and The Divine Comedy's "Tonight We Fly."
Different pairings stemmed from different impulses. Sometimes a poem seemed to center on a subject that mirrored a particular song's, though often the treatment of that subject would veer off in a different direction. Dean's speaker in "Tabernacle," for example, seems to have been much more successful in his amorous affairs than the character in the song by The Vincents. Stephen Connolly's "And then the sun" takes place in better weather than Malojian's "Watch the Rain," and yet both poem and song seem to occur in the presence of loss, or on the edge of loss.*
Sometimes the tone of a poem, the ache or heartbeat at its center, matched, for me at least, a particular voice. The intimacy and tenderness of Leanne O'Sullivan's "Three Poems for My Husband" seemed to gel with James Vincent McMorrow's falsetto and his song "Early in the Morning, I'll Come Calling." The bitter sweetness of memory in Paul Perry's "From 'The Ghosts of Barnacullia"' seemed to fit well with The Gloaming's take on "Samhradh, Samhradh," and its refrain "thugamar feín an samhradh linn," which translates roughly as "we brought the summer with us."
Elsewhere a word stuck out, as with Michelle O'Sullivan's use of 'hart' in "A Sound Box," which led me to "The Deer's Cry," also by Malojian. Or a way of working with words seemed to suggest a musical accompaniment. Cal Doyle's "Echolocator" treats language, at times, almost like paint, a means towards color and texture, reminding me of Ken Griffin, singer and lyricist of the long defunct Rollerskate Skinny, thus leading me to their song "Shallow Thunder." The word play in the title of Ailbhe Darcy's "Ansel Adams' Aspens," meanwhile, had me immediately hearing the chorus of Stump's "Charlton Heston." It's not a song we're ever likely to hear performed on The Voice.
Geography was also important to some of these pairings. Alan Gillis's poem "Flat White Afternoon" sits well with the work of Belfast band And So I Watch You From Afar—something to do with a shared delight in bright, abrasive innovation perhaps. And what I'm hearing too as a connection between Roisin Kelly's "Oranges" and "Song for a Future Love" by The Frank and Walters has maybe something to do with their shared residence in Cork.
Geography is also, of course, at play in John McAuliffe's "Home Again" and the song by Lisa Hannigan that I think might accompany it. It turns out there are a lot of songs by Irish artists about home and very few about werewolves.
*Note: Malojian has mysteriously disappeared from Spotify this morning, leaving two large holes in this mix. Another reason to love the record, the CD, even the cassette tape. Hopefully he'll resurface soon, and the songs will reappear on this list. If not, I hope you'll look for him elsewhere.
You can find previous installments of this playlist series here and on Spotify.
Ciaran Berry's most recent collection is The Dead Zoo (The Gallery Press, 2013). He is from Donegal in the northwest of Ireland and lives in Hartford, Connecticut.