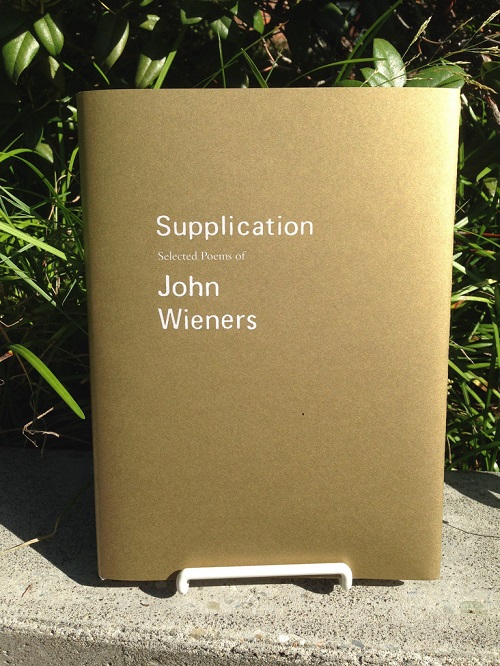 Very nice: Publisher's Weekly gives a starred review to Supplication: Selected Poems of John Wieners, just published by Wave Books and edited by Robert Dewhurst, Joshua Beckman, and C. A. Conrad. An excerpt:
The figure of John Wieners (1934–2002) often gets forgotten amid the cacophony of the culturally louder Beat poets and among the bigger names of the Black Mountain School, but in this marvelous selection Beckman, Dewhurst, and Conrad heed Weiners's call to "visit this house often,/ imbue my life with success,/ leave me not alone." A bridge between the radical content of Allen Ginsberg and the mainstream, Wieners's writing fuses the plainspoken with the florid: "I wish I was a dancer/ and cd. move/ in feet/ undo my body." Unapologetically queer and overtly sexual, he worries through the reality of gay life in mid-20th-century America. There is a deep concern with poetry as muse and form, and the poems "burn in the memory of love." But Wieners also sees the danger in that love. Actively longing to be "normal," even wishing for a woman to save him, he laments the hidden nature of gay love...
Read the full review here; and check out Wave's gold, limited-edition hardcover too, as shown above--surely JW would be pleased with both.