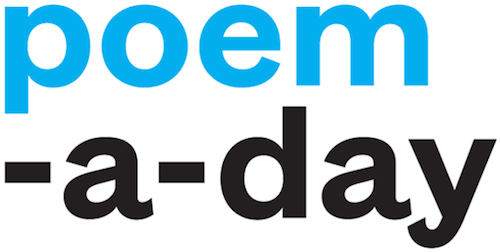 This just in from our friends at the Academy of American Poets: The beloved Poem-a-Day is to appear in book form! POEM-A-DAY: 365 Poems for Every Occasion is soon to be released by Abrams Books.
Inspired by the digital series Poem-a-Day, this new book is organized chronologically, in keeping with the themes of the seasons. It also features an index that organizes the poems by occasions and other themes. Presenting poems from acclaimed poets—including Langston Hughes, Louise Glück, and William Carlos Williams, among others—and emerging poets alike, this 400-page book is curated to encourage the daily practice of reading poetry.

As Edward Hirsch writes in his introduction to the book, "Poetry is a means of transport, taking us back in time, carrying us forward, lifting us up... Read one poem per day over the course of a year and you will find yourself befriended by POEM-A-DAY: 365 Poems for Every Occasion will be available for sale in the Poets Shop and bookstores near you.
In the meantime, you might check out today's poem, CAConrad's "Saturn.1." Readers can sign up to receive Poem-a-Day by visiting that page as well.