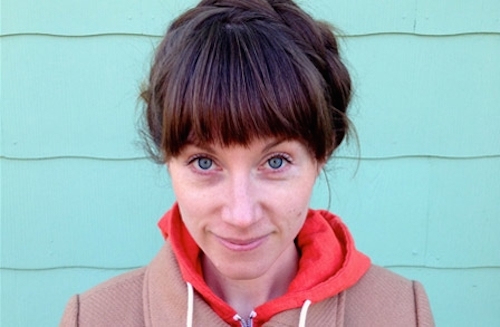 At Boston Review, a "Teacher Feature" features teachers Evie Shockley, Shane McCrae, DeSales Harrison, and Heather Christle! To welcome the new school semester, these four have written about "the texts they return to—the poems they find themselves assigning over and over, the urgencies that recur seasonally, the arguments and inquiries they reprise with successive groups of students." In Christle's "A New Magnetic Center," one poem (Russell Edson's "The Fall") opens outward, lends itself to thinking about other writers, poems.
Edson's magnificent poem is at once straightforward and supremely weird. In one magnetic arrangement it sticks to Daniil Kharms's "Blue Notebook #10," which opens similarly ("There lived a redheaded man who had no eyes or ears") before surrendering to a looped-up logic it also shares with "The Fall" ("He didn't have hair either, so he was called a redhead arbitrarily"). Not far off sits Mary Ruefle's "The Feast," in which the poem magics up an unbelievably vigorous dinner, only to turn it all to an emphatic nothing. Students and I discuss poetry's weird ability to call an object or idea into existence, alongside its ability to destroy or make vanish. The next week our classroom fills with houses rising and sinking, with boxes containing worlds that collapse into themselves.

In a different arrangement, "The Fall" makes a mustache of Bas Jan Ader, the Danish-born performance artist whose series of Fall films present his slim figure sliding off his roof in a chair and then hanging by his arms from a tree until he drops into a river, tilting sideways and falling over a sawhorse, riding his bicycle without hesitation into a canal. Students consider how to surrender to a poem's gravity, how to fall from one line to the next without needing to say why.

In yet another beard, it is Edson's use of the word "man," rather than the expected "boy," that acts as an attracting force. How odd, we notice, yet how subtly so, and then I must share with my fellow readers this snippet of John Ashbery, who, when asked if he likes to "tease or play games with the reader" answers...
Read more from these teachers at Boston Review.