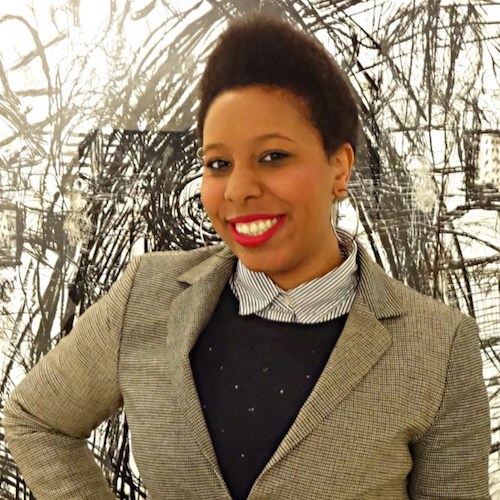 Coldfront's Peter Longofono checks in with Morgan Parker, Pushcart Prize winner, Cave Canem fellow, and author of Other People's Comfort Keeps Me Up At Night.
Morgan Parker has made a strong, swift, and warranted entrance into the New York City poetry scene with her first book, Other People's Comfort Keeps Me Up At Night (Switchback Books 2015). She shows no signs of slowing, albeit plenty of aggravation and fatigue with our culture's weak points. Strangers to her work would do well to examine the lineation (expressively blunt, possessed of a taut and "spoken" rhythm) and her innate educator's cadence (declamatory, well-sequenced passages). In our email exchange, Parker reflects on process, influence, and justice.
*

PL: You've seen the Complex piece (I know, I know) on To Pimp A Butterfly by now, I'm sure, and probably at least seven reactionary thinkpieces (it is in itself a response to Clover Hope's thoughts for Jezebel). Reading it, I'm reminded of these lifejackets you sometimes throw out on Twitter: classic Cannonball Adderley and Chet Baker album covers, "Horace Silver saves the day"… jazz seems to be a bulwark or a bastion for you, maybe even a safe haven or a replenishment. Does Kendrick's music work the same way for you? Does it have important/useful ugliness, and if so, should anyone be surprised if it hurts to hear?

MP: Jazz keeps me solid and unabashed, and its aesthetic is a huge influence for me. I remember wearing a vintage dress and white gloves to my middle school graduation, slipping them on while listening to Benny Goodman. We know the jazz aesthetic is unmistakably cool, but it's more than that: it's a dedication to free expression, to collaborative vulnerability, to soulfulness, to experimentation, and to being chill as fuck.

That's why jazz is my heartbeat. It's where I go to feel still, to form a barrier around myself. There's a wistfulness and yearning in Miles, in Nancy Wilson, in Getz, that centers me almost as meditation. So much of my work, like Kendrick's, is ruthlessly invested in reality. And reality is ugly. And messy and noisy. And being so committed to showing the world itself (ourself), I use jazz to go inward when I start to feel unstable in all of it. Kendrick knows this, too. That's why he paired Ron Isley with political indictments and battle cries. The push and pull between honoring the painfully real bullshit of modernity and the wisdom and trial and sorrow of the past, that's blackness. That's what we hold in our skins. It doesn't always feel good.
Continue at Coldfront.