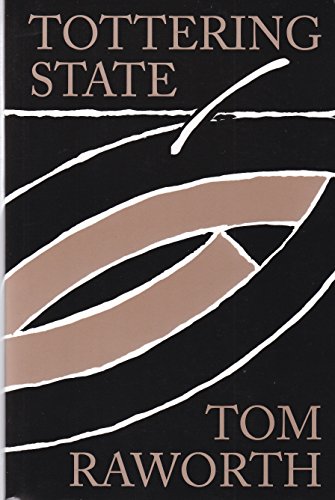 At Litmus Press's Tumblr, a short post about Tom Raworth's "expansive geography," with a revisit of the excellent book Tottering State (O Books, 2000). "One of the first questions I often ask myself when I am writing is who I'm doing it for," writes Maya Weeks for Litmus. "In Tom Raworth's Tottering State, the speaker seems to be doing it for everyone." More:
A broad smattering of languages and geographic references from Reykjavik to Nahuatl activate the broad reach of the text; in "Love Poem," the line "he speaks for all of us" in quotation marks indicates the anti-imperial inclinations of the text.

do you ask
cool
abroad
we are contemporary
with crazy glue
a logo
for assassination
real
geographical
borders
some
belong to no
tribe
put your money
where your eyes are
now
and then
check your news
for listing
do the stars
go on?

The poems in the book change form – from thick blocks of text to thin and dispersed lines to concentrated columns and even include drawings, the variety of the structures of the words mirror the varied geography of the places that influence them. Not every city, country, or region is the same shape. By encouraging the reader to put their money where their eyes are, Raworth is encouraging to open up to our surroundings. To look out the window, shrouded as it might be in plastic, to feel through shadows, and see where we are. In this way, the poems are a net for catching sensation.