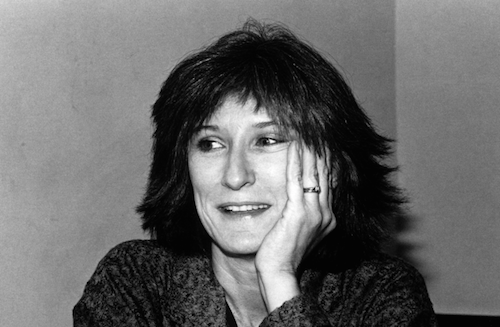 Speaking of C. D. Wright, we'd be remiss not to mention this panoptic tribute at the Academy of American Poets, on whose Board of Chancellors she was serving at the time of her passing.
During her tenure, C. D. contributed greatly to our organization. She advocated for our having an open mind about the poets we supported—more often than not, advocating for young poets. And, she played an important role on our Poets Emergency Fund committee, making sure we were sending financial assistance to poets in crisis and need. Her humor, generosity of spirit, and fiercely brilliant artistry will have a lasting impact on all of us.

In tribute to C. D. and the many lives she touched in the poetry community—including her fellow Chancellors' and ours—we've gathered a selection of photographs, poems, essays, and tributes by those who knew her.
The tribute collects longer pieces from writers including Matthew Henriksen, who wrote originally for Arkansas Times, and Ben Lerner, from the New Yorker; remembrances from Chancellors Naomi Shihab Nye, Arthur Sze, Brenda Hillman, and Joy Harjo; plus poems by Wrights and a text about Frank Stanford; and video of readings and talks, such as this one on revision, recorded at Poets Forum in 2014.
https://youtu.be/_DQb0cLyGzw
Find it all at poets.org.
At top, from their selection: C. D. Wright at an Academy of American Poets reading at the Donnell Library Center, New York City, February 17, 1987. Photo credit: Dorothy Alexander.