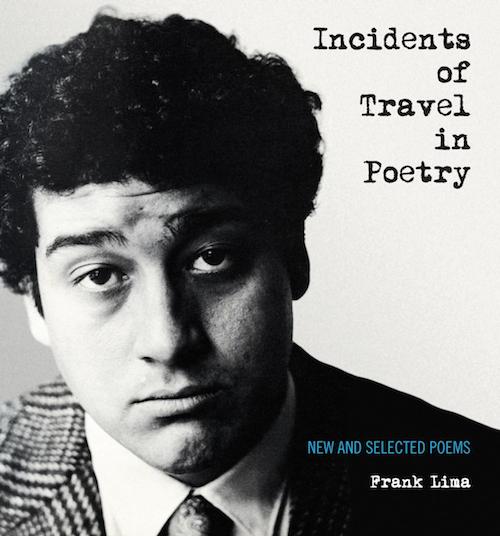 That's right, Frank Lima's new and selected works is now in the world thanks to Garrett Caples and Julien Poirier's editorial care and insight. At Chicago Tribune Jake Marmer gives readers a preview of what's to come:
The story goes that when an older poet at Columbia University's MFA program recommended his students seek out more solitude, Frank Lima — then in his late 30s — quipped: "I've been in solitary and I don't need more solitude."

This is a perfect example of the sort of a reality check, wit and candor that Lima brought to the New York literary scene. His posthumous full-length collection, "Incidents of Travel in Poetry: New and Selected Poems," published by City Lights, spans the lifetime of this enigmatic poet, who fell in love with writing as an inmate in a juvenile rehab; went on to form friendships and apprenticeships with Frank O'Hara, Kenneth Koch and Allen Ginsberg; published a few volumes; battled addictions; was married five times; became a high-profile chef; and wrote a great deal of material that hasn't been published anywhere until now.

Though Lima's style has gone through a great deal of permutations, the single most enduring characteristic of his work is a commitment to life's experience in its utmost and total intensity. Oftentimes, Lima achieves this through his lucid, scintillating surrealism.
Continue at Chicago Tribune. If you want a preview of the Incidents, head over to the November issue of Poetry where we offer a Lima portfolio with an introduction by Mr. Caples.