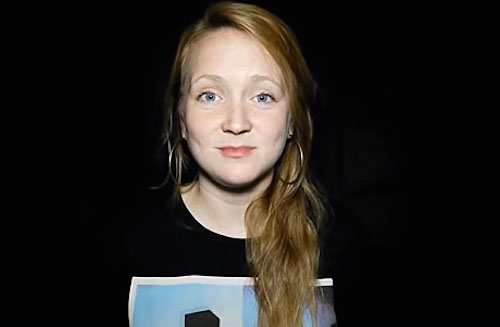 Hollie McNish began writing poetry when she was seven to protest littering on the outskirts of Reading. She stopped writing poetry during her coursework at Cambridge University, but motherhood brought her back to it. Her new collection of poems about motherhood is called Nobody Told Me.
Breastfeeding and sex after birth aren't subjects you'll find in many modern poetry anthologies. Life, love and death, yes – but the grim realities of, say, throwing up each morning in early pregnancy, less so. "It just shocked me how hard certain things are as soon as you become pregnant and yet no one talks about it. Although I'm not sure if it's the ideal thing to read if you've just got pregnant," laughs Holly McNish, sitting in a small cafe in Cambridge, a cycle ride from where she lives in a small village with her partner and six-year-old daughter.

She is here to talk about her new book, Nobody Told Me, a collection of poetry and diary entries that she kept from the moment she discovered she was pregnant six years ago until her daughter was three.

She's referring to one of her first poems in the book, Sunrise Sickness, a pretty graphic reminder, for anyone who's suffered from morning sickness, of what it's really like:

"Bright yellow sick in the sink every morning

bright yellow sick and I'm constantly yawning

like the gold at the end of the rainbow, you're calling

and I'm sick and I'm crying as the birds call the dawn in"

But it's also strangely affirmative to see a symptom usually relegated to a medical book elevated to a literary context.

"I think there's a stigma attached to writing about things related to women in poetry," she says, especially the physical and emotional extremes of new motherhood.
Continue at the Guardian.