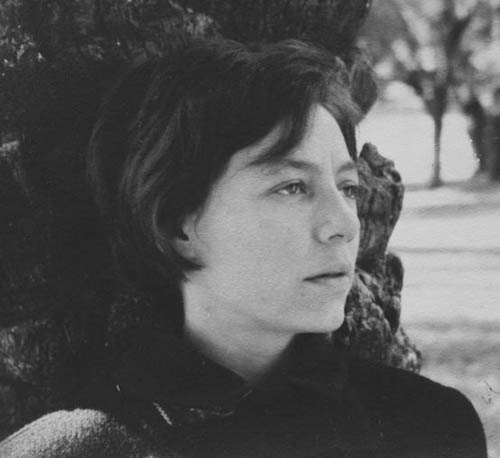 Today at Boston Review, Johannes Göransson walks us through Alejandra Pizarnik's Extracting the Stone of Madness: Poems 1962–1972, translated by Yvette Siegert and published by New Directions. Pizarnik is experiencing a much welcomed renaissance these days, with this latest volume and with Ugly Duckling Presse's 2013 publication of Diana's Tree, and with her appearance in the Pinholes in the Night anthology (selected by Raúl Zurita). Göransson opens his review by returning to Cal Bedient's critique of the, then, current state of American poetry vis-a-vis conceptualism, writing: "If it is true, as Calvin Bedient argues in 'Against Conceptualism,' that we live in an era when 'concept has trumped feeling,' then Pizarnik's poetry is a welcome antidote—dramatic, brutally affecting, and saturated." More:
The intoxicating new volume Extracting the Stone of Madness, translated by Yvette Siegert, brings together Pizarnik's last three collections—Works and Nights (1965), Extracting the Stone of Madness (1968), and A Musical Hell (1971)—as well as the collected work published after her suicide in 1972. Together with Diana's Tree (published by Ugly Duckling Presse in 2013, also translated by Siegert), a work many consider Pizarnik's masterpiece, these books collect the fiercely gorgeous poems written during and after the young poet's four-year residence in Paris, where she read the work of many French writers (Arthur Rimbaud, Antonin Artaud, the Surrealists, Marguerite Duras). She also read the Uruguayan visionary Comte de Lautréamont and developed important friendships with fellow Latin Americans living in Paris at the time, including Octavio Paz and Julio Cortázar. The influence of these writers is palpable in Pizarnik's increasingly hallucinatory imagery and intensified emotional register.

From the first page of Works and Nights to her last poems, Pizarnik returns again and again to a space of "night" and "death," an obsessive repetition that turns her work into what Negroni calls an "architecture of excess." As a Gothic castle keeps adding room after room, Pizarnik piles up line after line, image after image. Hers is not the American ideal of what literary critic Cleanth Brooks, alluding to a line from John Donne, called the "well wrought urn." Instead, Pizarnik's maximalist writing shatters ideals of economy. This is not poetry that you "get" and then move on from; it is poetry that opens up a violent space in which you must linger and struggle. In contrast to the "project" book or poem based on a single concept to be contemplated at a distance, Pizarnik's writing must be undergone: poetry as immersive experience.
It's a good one you'll want to read all the way through. Go now!