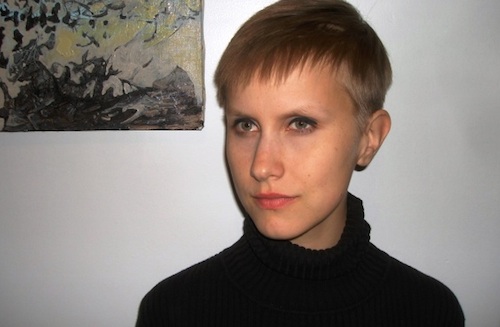 At Catapult, poet Niina Pollari writes about translating Finnish literature into English. Not long ago, Pollari--the author of Dead Horse (Birds LLC, 2015)--found herself in awe of a manuscript by contemporary Finnish poet Tytti Heikkinen. "I wrote to Heikkinen out of the blue, and we exchanged many emails before she asked me if I'd like to complete a full-length translation of her writing. I said yes, and we ended up with a selection from her first two books, which she called The Warmth of the Taxidermied Animal." The book, translated into English by Pollari, is now forthcoming from Action Books. More:
Even though I started translating to "belong" in the literary sense, it took me a long time to think about how I could be a part of the world of translation itself. It took me longer still to read about translation theory. I think this is because before I'm a translator, I'm the person sitting alone at the kitchen table, reading the text, and feeling feelings because of it.

To do your job as a translator, you have to read well. Translation calls for a very deep, immersive, prolonged kind of reading. You read and reread each sentence, and then read and reread the paragraph that those sentences form to make sure you've sucked out every bit of possible meaning. You read to ascertain that you've understood the information, but also that you've noted the order in which it's revealed.

You also have to know that the language you're working with has a unique set of challenges. Finnish has no articles, definite or indefinite. There are also no gendered pronouns, which means the translator must decide, based on context, the gender of the sentence's subject in order to make it work within the limitations of English.

A translator makes a series of decisions, one after the other—and draws parallels based on her own understanding of the subject. Lawrence Venuti writes in his essay "Translation, Community, Utopia" that translation "never communicates in an untroubled fashion because the translator negotiates the linguistic and cultural differences of the foreign text by reducing them and supplying another set of differences . . ." Imagine if your translator is a broke twentysomething in Brooklyn. She has a limited worldview to contribute to the project, and that worldview is different from that of the original author. The resulting translation won't be perfect, even if the translator has the luxury of talking it over with the author. Her choice of what to translate in the first place is flawed and based on taste.

A translation will never be perfectly faithful to the original, but it contributes something else: It opens the work up to new readers.
Read on at Catapult.