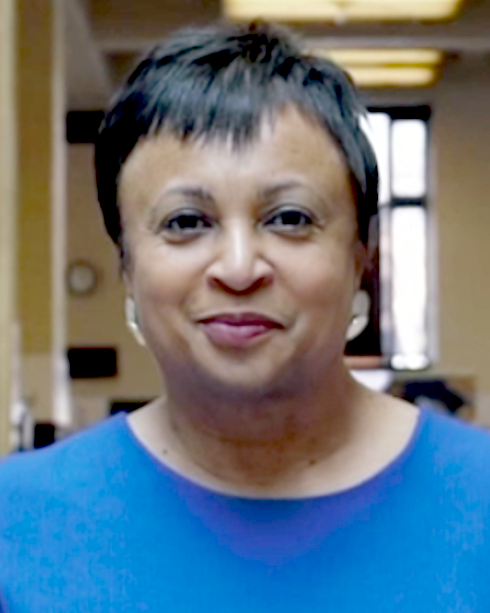 Carla Hayden rose to public eye when she decided to keep the the Enoch Pratt Free Library in Baltimore open during civil unrest in Baltimore over the death of Freddie Gray while in police custody. Hayden would succeed James H. Billington who served as Librarian of Congress for 28 years. Most significant, perhaps to readers here, is that if her nomination is accepted, Hayden will appoint the next poet laureate of the United States. Here's more via Washington Post:
President Obama's historic choice to be the 14th librarian of Congress, Carla D. Hayden, is regarded as a smart, politically savvy leader and strong advocate for community engagement and access for all.

Hayden is the chief executive of the Enoch Pratt Free Library in Baltimore, a job she has had for 22 years. She drew praise and criticism for her decision to keep the library open during last year's protests over the death of Freddie Gray while in police custody. As the head of the American Library Association in 2003-2004, Hayden took on U.S. Attorney General John Ashcroft over measures in the Patriot Act that she considered an invasion of privacy. And she is credited with updating Pratt's technology and launching programs to meet the community's needs.

If confirmed by the Senate, Hayden, 63, will be the first woman and the first African American in the position. She would succeed James H. Billington, who retired last year after 28 years as head of the massive federal agency. Hayden declined to be interviewed, citing the confirmation process.

Hayden's confirmation faces several challenges. The recent opening on the U.S. Supreme Court could delay her hearing, as Republicans may follow the logic that the next president deserves to make similar appointments. Last year, Congress passed a law making the librarian of Congress a 10-year appointment (with an option to renew), a change that may help to depoliticize the process. Hayden would be only the second librarian to head the federal agency. The two previous librarians were scholars and authors.
Continue reading at Washington Post.