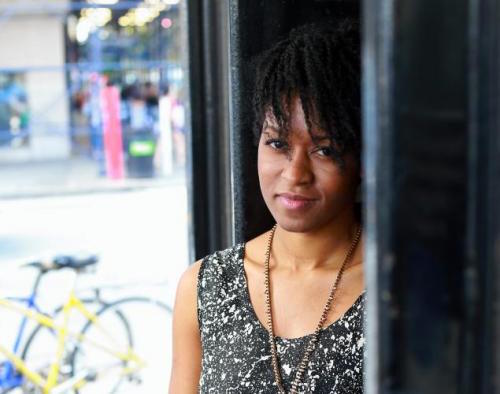 Camille Rankine visits Rumpus Poetry Book Club where she responds to questions about the process of writing her latest book, Incorrect Merciful Impulses, and discusses her MFA experience, student loan debt, zodiac signs, and more. A sample from the top:
Ellen: I feel like I always ask this question, but I'd love to hear how the collection came together. How you decided on the order and sections, etc.

Brian S: I was just going to ask something similar, about the story of the book.

Camille Rankine: Most of that work happened while I was at The MacDowell Colony. I had a month-long residency and I arrived with the intention of finishing the manuscript, which is exactly what I did. At that point, almost all of the poems were written, so I was focusing mostly on order, sections, and deciding what belonged there and what didn't. I thought a lot about what I wanted the book to say and how I wanted to move through the ideas it presented. It basically entailed a lot of interrogation of myself and the poems.

Dana: I'm curious—can you tell us a little about your inspiration for the title of the collection?

*Googles Jenny Holzer*

Camille Rankine: The title came from Jenny Holzer's "Inflammatory Essays," which is a series of text-art pieces. I saw them in a show at the Walker Art Center in Minneapolis, and was so struck by the language, which has the tenor of propaganda and manifesto, and its presentation on these brightly colored squares. When I read the phrase "INCORRECT MERCIFUL IMPULSES" on one of these squares, I knew immediately it would be my title. I just love how how complex each one of the words is, and how they are further complicated by being next to each other.

Brian S: This will be an odd question, but is "Forbearance" about student loans? Because I sure read a lot of that in there. :-)

Camille Rankine: YES!! It is totally inspired by my massive student debt!

Brian S: I've used up nearly every month of forbearance offered me, and if it weren't for those income-based plans, I would be, well, probably on the run somewhere.

Ellen: Is that for your MFA? I was going to ask how that experience was—what you enjoyed/didn't enjoy about the MFA (I'm in second semester of mine now).

Molly: That sounds like a really cool art piece.

Camille Rankine: Yes, my financial anxiety all comes from my MFA. My undergraduate debt was much more manageable. I loved my MFA program unreservedly. Except for the whole massive debt issue. That was the only negative. Otherwise, Columbia was everything I dreamed it would be.

Ellen: That's great to hear.

Camille Rankine: The teachers there were so dedicated, and I got so lucky with my class—I still have many friends from Columbia. It was rigorous in a way that I wanted at that time, and I put a lot of myself into it.
Continue at Rumpus Poetry Book Club.