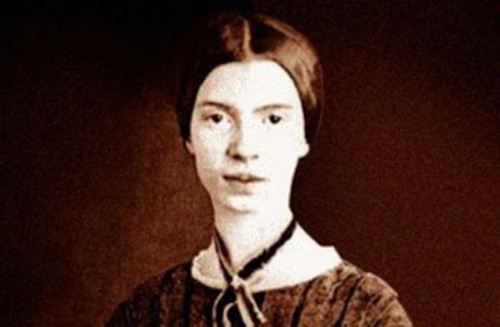 Richard Brody reviews Terence Davies's A Quiet Passion, a new film about Emily Dickinson starring Cynthia Nixon, for The New Yorker. "I'm thrilled to say that it's an absolute drop-dead masterwork," says Brody, who caught a screening of the film at the Berlin Film Festival. And:
Not that I don't have other paradigms, but the Scorsese one seems to fit again: "A Quiet Passion" is like Davies's "The Wolf of Wall Street." It displays an urgent outpouring of pent-up creative energy from a director well advanced in his career but tapping into ideas, impulses, and talents that somehow have been kept under wraps throughout his decades of artistic activity. What's surprising, even astonishing, about "A Quiet Passion" is that, first of all, it's funny—not just clever or wry but uproarious, outrageous, hysterical. In depicting Dickinson's life, fixed mainly at the family home, in Amherst, Davies (who both directed the film and wrote the script) turns the story into a laceratingly epigrammatic comical satire on New England's narrow mores—until the movie turns into an ink-black physical and moral and spiritual tragedy of thwarted love, thwarted renown, and illness and death confronted brutally, cushioned by no religious convictions.

The movie starts with the teen-aged Emily (played by Emma Bell) repudiating, with a calm and steadfast insolence, the pieties of her Christian boarding school. Her father, Thomas (played with a loftily ironic, quietly domineering tolerance by Keith Carradine), is a moderate freethinker who accepts and even cherishes Emily's independent mind. He welcomes her back home from school, lightly disdaining the reproaches of stiff-necked relatives, even as young Emily radically outpaces his liberal purview. When his strong-minded daughter wants to stay up at night to write poetry, between three in the morning and dawn, he gives her leave to do so, and thus begins the life of the artist.

[...]

Davies films his literary script with a directorial daring that's both precise and free, blending delicately composed close-ups and group portraits with audaciously confrontational and uninhibited visual imagination, involving three-hundred-and-sixty-degree pans and haunting special effects...
We can't wait to see it. Read "A Masterful Emily Dickinson Movie" at The New Yorker.