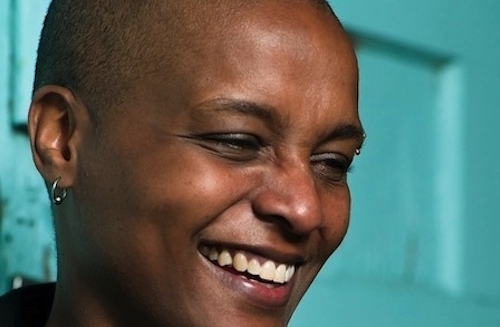 "Disembodied States: THE BODY GRIEVES IN ITS HEART CHEST" by Dawn Lundy Martin is the newest essay at the newest Open Space. "Disembodied States" is "a special nine-part Collection Rotation from artists, writers and thinkers outside of California — as a celebration of the breadth and reach of the collection, and a nod to these last moments in which the museum exists as a hypothetical space, a space that can best be accessed through the virtual, and the imagination."
Martin sees this piece as an homage "to Glenn Ligon's notation of the missing black women told to support the protest by staying home." An excerpt:
What is life against the quantifying of power? The subdivision of dearth? To excise life from the relations of power. The hand reaches out to grasp the loss object but it is not there; instead ghost space; instead hand floating; emptiness, a ball of fine thread unwinding, a trail of it barely visible in fading sunlight. In order to grieve you must remember — even if remembering is a non-space, is more like a feeling than an image. Some say writing is an act of remembering. Quality of root. What has been forever lost.

Black oceanic cities — O, leaded leg in water, howl in the mouth, under burial, in teeth cracks and throat muscles. Memory is one thing. Something happened before memory. What is the gesture of the wail but the wail?


We become animal in the grief state. Beast. Feral jaw.
Read more from this essay and others in rotation at Open Space.