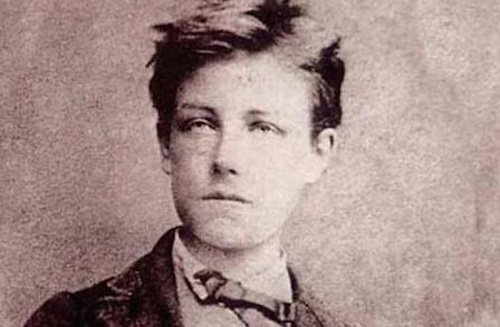 At The New Yorker, Hilton Als previews theater group The Civilians's take on Arthur Rimbaud's classic tome Illuminations: a theater piece called Rimbaud in New York on-stage at Brooklyn Academy of Music March 1 through 6. More:
Working from Ashbery's translation of Rimbaud, the Civilians, a Brooklyn-based theatre collective, have put together a new piece, "Rimbaud in New York" (at BAM Fisher, March 1-6). The socially concerned group, under the direction of Steve Cosson, uses songs and prose to investigate, among other works, Rimbaud's dense and wild "Illuminations," written during his relationship with the poet Paul Verlaine. The play is about myths, to be sure, but it's also concerned with the pleasure of the text and emotions and thoughts that words can and cannot illuminate. Ashbery not only captures that French renegade's intensity and playfulness in his translation, he does so with an urgency that reminds us that Rimbaud left the form that he helped create—modernism—as a disenchanted young man, while Ashbery, never a cynic, works in his own vibrant space, one that goes on and on.
Continue at The New Yorker. For further illumination, check out a sample of Ashbery's translations of Rimbaud in the April 2011 issue of Poetry (includes a joke about stamps).