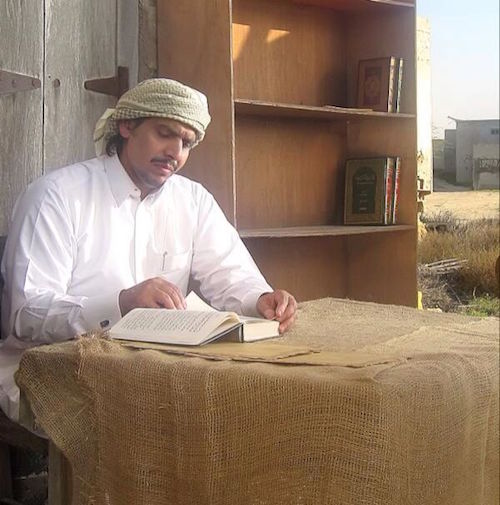 Status: released! You might recall the international solidarity movement to free Qatari poet Muhammad al-Ajami, who was in the midst of serving a 15-year sentence for "inciting overthrow of the regime" after being arrested in 2011 on state security charges. According to the UN's Office of the High Commissioner for Human Rights, Al-Ajami has been pardoned by the Qatari emir. More from Arab Lit.
Ajami's release reportedly came through "intercession of Khalid Bin Rakan Al Ajami, the chief of the tribe of which the poet is a member" and "through civil society groups working with his family," according to Gulf News and The Associated Press.

Ultimately, al-Ajami received a royal pardon from Sheikh Tamim bin Hamad Al Thani, the Qatari emir.

The Associated Press reported that the "poet's lawyer, Najeeb Al Nuaimi, said he has not had any contact with Mr Al Ajami since his release."

According to Doha News, reaction inside Qatar was mixed.

An Amnesty International statement added that the terms of al-Ajami's release were unclear. From a release:

It is essential that the authorities do not impose conditions on (the) peaceful exercise of his rights, including his right to freedom of expression. Prisoners of conscience should be released immediately and unconditionally.

Al-Ajami was arrested in November 2011 after the YouTube publication of his "Tunisian Jasmine," a poem that praised Arab uprisings and criticised governments across the region.
Read more on this story here.