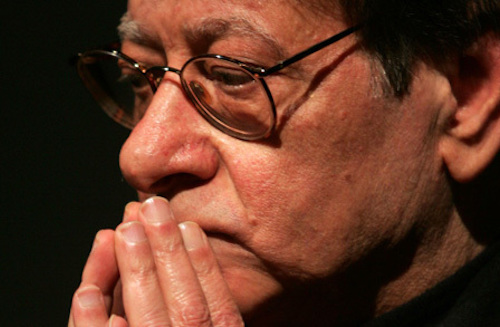 A new series of ads by Palestine Advocacy Project placed on San Francisco public transit vehicles uses Mahmoud Darwish's poetry in order to alert riders to the impacts and consequences of the on-going conflict in Palestine. Details via Salon:
A new ad campaign on California public transportation is getting Americans talking about Palestine, and thinking about the unique role the U.S. plays in the Israeli-Palestinian conflict.

Palestine Advocacy Project, a nonprofit organization based in Massachusetts, is highlighting the work of legendary Palestinian poet Mahmoud Darwish in a series of posters on San Francisco MTA buses and trains.

The ads include excerpts from poems like "Under Siege," which describes Palestinian life under Israeli military occupation, which began in violation of international law in 1967.

"We do what prisoners do," Darwish writes. "We cultivate hope."

"Darwish captures the dual emotions of homesickness and hope that have defined the past several decades of Palestinian popular art," explained Palestine Advocacy Project Board Member Clare Maxwell. "I think a lot of people in the Bay Area will be able to relate."

The poems are also accompanied by beautiful photos of quotidian life in Palestine — with images of graffiti on Israel's separation wall, young boys doing flips on a Gaza beach, olive trees and a village home.
Continue at Salon.