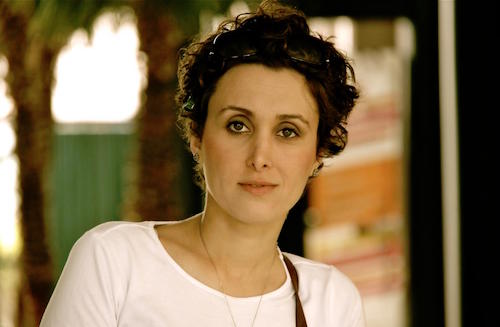 Translated by Dick Davis, Fatemeh Shams's collection When They Broke Down The Door explores the intersections of the personal and political via Shams's experiences as a post-revolution Iranian in London. More at PBS:
Fatemeh Shams and Dick Davis have never met in person.

She is a young Iranian poet living in London, a voice of Iran's post-revolution dissident. He is a medievalist translator and poet who lives more than 3,000 miles away in Ohio. Several years ago, after a friend showed Davis some of the poems that Shams had written, he emailed her, asking if he could translate her work from Farsi to English.

The result was "When They Broke Down the Door," a collection in which Shams addresses the highly personal along with the struggles of post-revolution Iran.

Shams grew up in Mashhad in northeast Iran, in a conservative environment where she said she found it challenging, and sometimes frightening, to express her doubts about religion and explore her identity as a woman. "In that highly religious and conservative environment, both in school and society, as a young adult you feel suffocated and it feels only worse if you are a woman too," she said.

But she was bolstered by a teacher who slipped her censored poems and novels which had been published before the 1979 revolution and were since banned by the government. Those brought her a glimpse of what she could express in writing. "At some point, I suppose I just couldn't be scared enough not to write," she said.
Hear Shams read from the book in Farsi and listen to Davis read the text translated into English at PBS NewsHour.