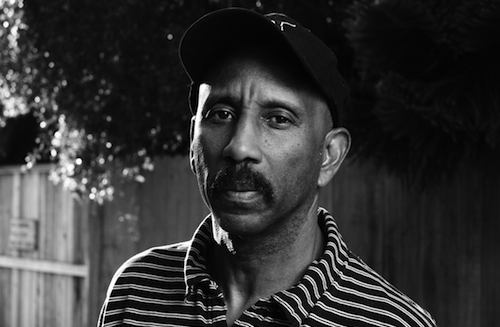 The Jackson Poetry Prize is awarded annually by Poets & Writers: there is no application process, but rather, the winner is nominated by "an anonymous panel of their peers." This year's panel included Elizabeth Alexander (no relation), Terrance Hayes, and Rae Armantrout. Will Alexander is the author of near thirty books including Towards the Primeval Lightning Field (O Books) and The Sri Lankan Loxodrome (New Directions). From Poets & Writers's press release:
New York, NY -- April 7, 2016 -- Will Alexander is the winner of the tenth annual Jackson Poetry Prize. Poets & Writers, the New York-based service organization for creative writers, annually awards the $50,000 prize to an American poet of exceptional talent who deserves wider recognition. The prize is among the most substantial given to an American poet, and is designed to provide what all poets need: time and encouragement to write.

A panel of three esteemed poets -- Elizabeth Alexander, Rae Armantrout, and Terrance Hayes -- selected Will Alexander as this year's winner, noting his "peerless inventiveness over the last three decades." (Elizabeth Alexander, no relation to Will Alexander, was the inaugural winner of the Jackson Poetry Prize in 2007.) The judges issued a citation which reads, in part:

[Alexander's] work seems shaped according to Arthur Rimbaud's insistence that "the poet makes himself a seer by a long, prodigious, and rational disordering of all the senses." In Alexander disordering the senses involves an intimacy that perceives the textures of the natural world, and an openness that perceives the vastness of the cosmos.... It is tempting to label Alexander a surrealist or experimentalist, but he is truly a singular voice. Ultimately, his poetry is rooted in a belief in the transformative powers of language. In Compression and Purity, he writes, "my feeling is that language is capable of creating shifts in the human neural field, capable of transmuting behaviors and judgments." Will Alexander's body of work reveals the power of a discursive poetics guided by social prerogative. We hope the 2016 Jackson Prize alerts audiences to one of our most original contemporary poets.
Read more at Poets & Writers.