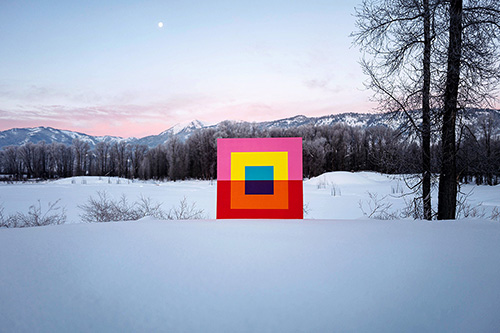 Poetry got an assist from Mairead Case, formerly of education and youth services at the Poetry Foundation Library, in scoring this month's cover art by Andrew Faris. We reached out to Faris (and Case) for comment. Faris said:
There is kind of an interesting backstory to the painting Rebound... A collector purchased a painting I created called Jam. During the shipping the painting was damaged, which was no fault of mine. It was a complete mishandling by the shipping company—if you can believe it, the painting arrived without its wood crate! Regardless of fault, I felt terrible about this, both for the collector and the painting. I form a bond with my paintings both in the creation and the photographing of the work. I often take my paintings on a hike into nature to be photographed. I love having a shared experience with the paintings and the juxtaposition of the bold bright geometric work (squares don't naturally occur in nature) against the beautiful backdrop of Wyoming, where I live.

As a way to replace the painting Jam without simply duplicating it, I decided to create a new painting for the collector using the same color palette. The title Rebound came as a response to Jam. The idea of bouncing back from the unfortunate situation. I'm also a huge fan of basketball and both Jam and Rebound are terms used in the game. I really enjoy language and how words can have multiple meanings and interpretations. The title of an artwork can be a nice spark for enjoying it.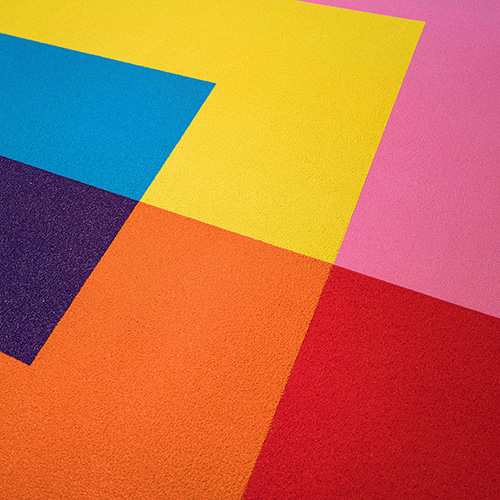 And here's Jam: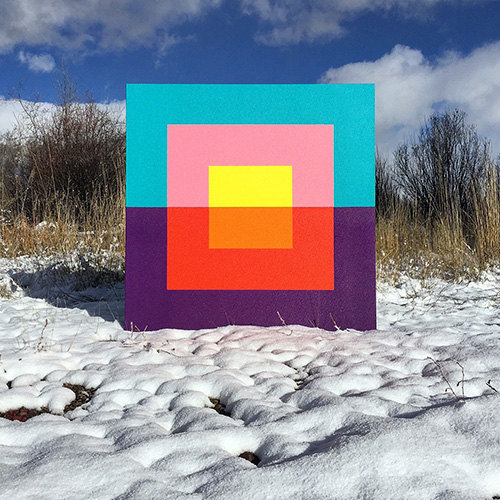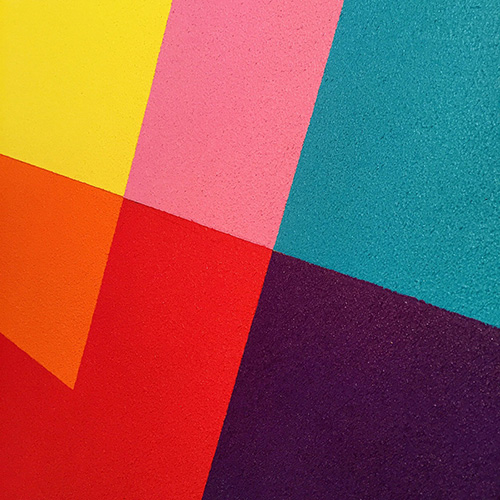 After learning about his love of hoops, we asked Faris for his pick to win the NBA Finals next month. He replied:
My pick for the 2016 NBA Championship is none other than my hometown team—the Cleveland Cavaliers! I got to grow up watching Jordan crush the souls and spirits of all northeastern Ohioans. Good times :)
Case's pick for the NBA Championship? You guessed it: "Stephen Curry's injured knee!!!!"