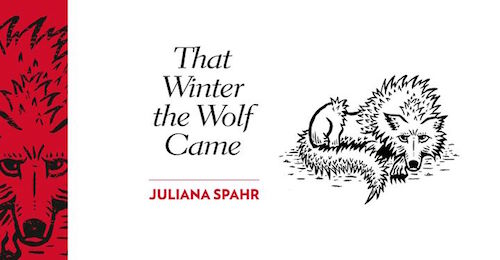 At the Los Angeles Review of Books, Maureen N. McLane does us all a favor and connects the work Bhanu Kapil, Juliana Spahr, and Anne Boyer. McLane invokes, favorably, Dorothea Lasky's Poetry Is Not a Project (UDP 2010) and acknowledges "sometimes extraordinarily fine" "fruits of poetic projects" by poets like Inger Christensen, Cathy Park Hong, and Claudia Rankine. Here's where McLane comes to Kapil, Spahr, and Boyer, and their recent books.
"Poetry both is and is not a project, if we liberate 'project' from its contemporary procedural (and sometimes careerist) associations and think of poetry as a projecting forth, something thrown forward into a given, multiple, and transformable world," she writes.
These books take a hard look at and take the measure of their differing occasions. Anne Boyer's Garments Against Women gives us a portrait of an artist writing, not writing, thinking, sewing, stressing, as she navigates the mind-numbing corridors of officialdom, as she cooks, daydreams, and drives her daughter around the roads and parking lots of Kansas. Bhanu Kapil's Ban en Banlieue sustains a complex inquiry — autobiographical, historical, political-economical, material, postcolonial — into a figure, place, and body denominated "Ban," who is (among many other things) "a brown girl on the floor of the world," a girl lying down amid a race riot in the suburbs of London. Juliana Spahr's That Winter the Wolf Came locates itself amid financial disaster, petroleum extraction, and Occupy Oakland, weaving together ecological meditation, political critique, and lyric inquiry. Each book is a powerful, intricately made thing; each book indexes the often distressed conditions of its own making; each book speaks, then, to the question of what poiesis — making of any kind (of poems, books, lives, families, solidarity) — might require and might yet be.
There is also the "literature against literature" tradition:
Boyer, Kapil, and Spahr manifest, to different degrees, a discomfort with and at times a violent refusal of "poetry" — certainly of "literature," and of any dream of a purportedly autonomous literary aesthetic. For "literature is against us," as Boyer writes — against women and against the poor (Boyer's primary "us"); against colonized peoples; against black and brown peoples; against immigrants; against non-binary writers; against anyone who isn't already imagined in, or willing to align with, the collectivities and subject positions to which official "literature" has traditionally addressed itself. As Kapil writes in Ban en Banlieue, "I want a literature that is not made from literature."

(Obviously I am suspending, as Boyer and Kapil certainly do, the question of whether these books are "poetry" — just as I earlier suspended the question of whether "poetry" is a "project." I mean to keep these questions suspended throughout this essay, and indeed beyond, because the space for encountering, essaying, assaying, and shaping that these and kindred works open is the space of responsiveness I wish to dwell in and sponsor and test.)

There is a long tradition of literature against literature, of poetry against poetry, of renunciation and critique: and Boyer, Kapil, and Spahr emerge from and contribute to that experimental tradition. They also raise the bar — aesthetically, intellectually, politically. One could see these books as experimental projects in life-writing, and also as examples of "autotheory" (as Maggie Nelson, following Paul Preciado, calls her recent book The Argonauts).
Read the rest of this marvelous essay at LARB.