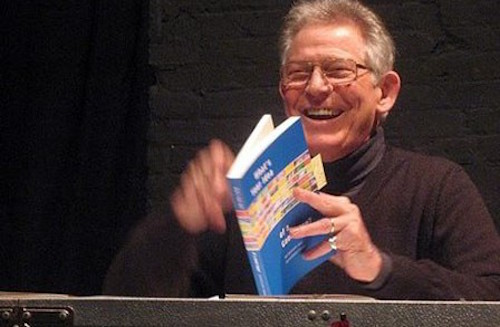 Yesterday we were shocked and deeply saddened to hear of the death of Bill Berkson at the age of 76. SFGate noted Berkson's passing last night:
Bill Berkson, a prolific San Francisco poet who also forged a career as an art critic and beloved teacher, has died.

Mr. Berkson suffered a heart attack Thursday morning, said his stepdaughter, Nina Lewallen. He was 76.

Linked to the so-called New York School of poets and artists, Mr. Berkson collaborated with Frank O'Hara, Ron Padgett, Anne Waldman, Bernadette Mayer and Philip Guston, among others. He wrote more than 20 collections of poetry, beginning with "Saturday Night: Poems 1960-61," published in 1961. His most recent book, a travel journal titled "Invisible Oligarchs: Russia Notebook, January-June 2006 & After," was published this year.

[...]

In an interview last year with the Brooklyn Rail, Mr. Berkson said, "Art is not just a social proposition, but an ethical proposition that involves ethical choices, therefore the proper response to the work of art — whether it's any good or not, or whether you like it — has to do with whether you think it is right or not."
Many poets over the years had their lives enriched by Bill's intellect, humor, and generosity. In addition to an accomplished and dazzling body of poetry and prose, he'll also be remembered for supporting and championing the work of his friends and, especially, younger poets finding their way into writing, as evidenced here in this episode of "Poetry Off the Shelf." Bill's relationship to Poetry began in the 1960s with poems in the May 1963 issue and then again in May of 1969, followed by a long hiatus until the June 2014 issue where he contributed three new poems: "Accounts Payable," "First Thing," and "Monogram." Bill was also a friend to Harriet as a featured blogger in April of 2013 when he contributed a series of ten posts titled "Code Unknown."
We'll all miss you, Bill!