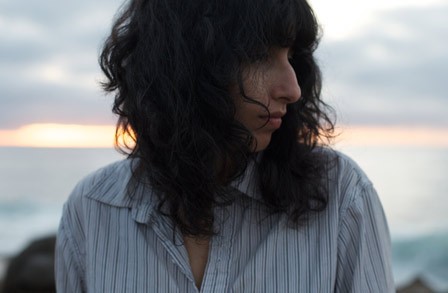 Solmaz Sharif's newest book Look (a finalist for this year's National Book Award) combines language culled from a Defense Department dictionary with prisoners', victims', and soldiers' stories in order to paint a complex portrait that demonstrates the dangerous ways that language can make "people indifferent to realities of war."
Solmaz Sharif says she has always been obsessed with state-sponsored language. But it wasn't until 10 years ago when she stumbled onto a Defense Department dictionary that she began to write what would become an entire book of poetry using military terms. Her book, "Look," is as much about language as it about war, she says.

"I felt a need to interrogate the violence that is happening as a result of war by using the very language of war. I think any violence that's committed against human beings is premeditated in violence against language itself."

In a series of poems called "Personal Effects," Sharif writes:

Daily I sit
with the language
they've made

of our language

to NEUTRALIZE
the CAPABILITY of LOW DOLLAR VALUE ITEMS
like you.

READ MORE: Instead of fireworks, poet sees American skies lit up by history

Sharif was born in Turkey to Iranian parents, but moved to the United States when she was an infant. She weaves tales from her family, with news stories and human rights reports to create a tapestry of victims in Iraq, prisoners in Guantanamo Bay, soldiers at war, veterans who have returned home and grieving spouses.
Listen to Sharif read a poem from the collection, "Lay," and read more about her process at PBS NewsHour.