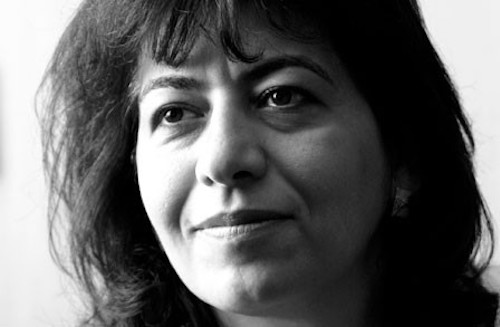 At Arabic Literature, a Q&A with award-winning poet Dunya Mikhail, who worked at The Baghdad Observer as a translator and literary editor before leaving Iraq in 1996. "Mikhail has written during wars in Iraq and the United States, and she shared her insights on author and writing restrictions in both places," writes M Lynx Qualey.
How have things changed for writers in Iraq — in terms of censorship and self-censorship — from the 1980s through now?

DM: After 20 years of leaving Iraq, I returned last month for a visit. I asked my friends there about the department of censorship. "Does it still exist?" No, they told me. It's not a building any more, but it's a mysterious existence like a shadow that follows you and may kill you if you go against the current.

Nobody knows where the red line is any more. You can be guilty merely because of your name. I met an Iraqi artist in Jordan whose name is Saddam. He left Iraq because he was persecuted and threatened because of his name. I don't like his name either, but it made sense to me when he said that changing his name just because it happened to be a dictator's name is no different from any of those dictator's practices.

Many in the U.S. and U.K. would look at the situation in the U.S. as one of absolute or near-absolute freedom from censorship. What are they missing? What sorts of restrictions are there on writers in the U.S.?

DM: My first impression of Americans was that "they are nice and they don't tell you something's inappropriate."

But thinking of this simplistic statement intellectually, I started realizing that speech here is usually restricted to what is "acceptable." Censorship in America is implicit and it precedes speech, as opposed to in Iraq, where censorship is explicit and it follows speech.
Find the full interview at Arabic Literature.