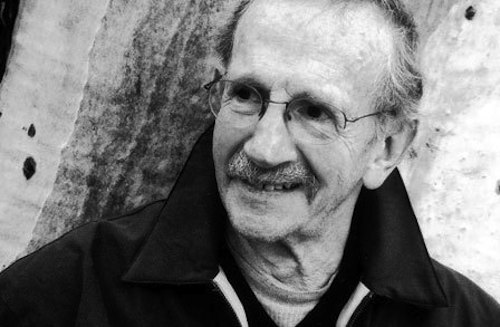 Two new collections published by Knopf, The Last Shift and My Lost Poetry, gather deftly-political poet Philip Levine's celebrated works for audiences new and familiar. The poet's literary proclivities began in his teenage years. In 1952 at the age of twenty-four, Levine worked at the Chevrolet Gear and Axle plant in Detroit, Michigan. Reviewer Thomas Curwen writes: "Some get their calling early, but being a young poet is not easy." More:
He had clocked hours in an ice factory, a bottling corporation, on the railroad — but none as boring and hazardous as in the gear and axle plant, where he pulled automotive parts from the forge and hung them on conveyors that whisked them elsewhere in the factory.

Years later, well committed to a life of "poverty and poetry," he could still feel "almost without hatred that old sense of utter weariness that descended each night from my neck to my shoulders, and then down my arms to my wrists and hands."

Over his lifetime, Levine, who died at 87 in 2015, never lost that muscle memory, his ars poetica. He carried it with him whenever he "lifted a pencil to write," the memory of that hellish world — with its clanging steel, poisoned rats and freezing winds rushing through broken windows — of so many exploited lives.

Exploited was Levine's word, taken from a 1972 interview, and today it sounds almost antiquarian, a throwback to a time and place when such language was valued for its ability to sharpen class distinctions. Almost 50 years later, the words are more passive, couched in phrases like wage stagnation and widening inequality, as if that were the status quo.

But Levine never acquiesced; his leftward leanings were softened only by his sense of justice and compassion. Russian-Jewish immigrant parents, a Depression childhood, the race riots and labor battles of the 1940s demanded nothing less.
Continue at Jacket Copy.