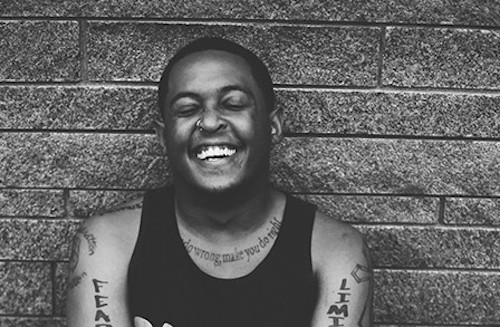 At NPR, Craig Morgan Teicher leads readers to this year's most anticipated poetry collections. Looking at new writing from Danez Smith, to Marie Howe's Magdalene, Teicher believes "America's greatest triumph is its diversity: the multiplicity of peoples, identities, and voices all gathered and vitally alive in one country. Nothing attests to this diversity more profoundly than American poetry, which elevates those voices to song." He goes on: "These poets of 2017 represent the best of America, its fierce outrage, its passionate acceptance of divergent ideas and beliefs." A couple of other new books, then, to look forward to:
I Am Flying into Myself

I Am Flying Into Myself: Selected Poems 1960-2014

Bill Knott

February

For over five decades, Bill Knott (1940-2014) was a beloved figure in American poetry, almost in spite of his best efforts. He began his career publishing under a pseudonym, claiming to be a dead poet named Saint Geraud; toward the end of his life, he eschewed the traditional publishing process altogether, feverishly posting his own poems online and mailing boxes of photocopied pamphlets to anyone who emailed him. All the while, he wrote some of the most brilliant, strange, and subversive poetry America has ever seen. This posthumous selection is an attempt by Knott's longtime friend, the poet Thomas Lux, to organize his legacy and make it presentable. Perhaps something essential is lost in curtailing the chaos that Knott himself created, but we are also profoundly lucky not to have this extraordinary body of work cast into oblivion, one of the many unlikely places Knott was willing to take it: "Going to sleep, I cross my hands on my chest./ They will place my hands like this./ It will look as though I am flying into myself."

[...]

There Are More Beautiful Things Than Beyoncé

Morgan Parker

February

Morgan Parker's bombastic second book profoundly expresses a black millennial consciousness with anger and appetite. Everywhere Parker looks, she sees a wildly messed-up world — "There's far too many of me dying"; "The President be like/ we lost a young boy today." She also answers a personal and public mandate to re-envision it through humor and confrontation, as in "Slouching Toward Beyoncé," a hilarious take on William Butler Yeats' famous poem, in which Parker reminds us, "Things don't fall/ apart they find new homes."
Read on with NPR.