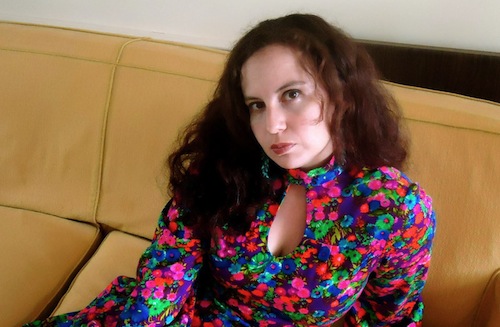 Fashion designer Tracy Reese invited four women poets to participate in her New York Fashion Week presentation yesterday. Reese describes her latest collection as a "celebration of the many facets of womanhood." Those who inaugurated the event: Aja Monet, Leslie Reese, Jenny Zhang, and Dorothea Lasky. Reese's fashion show took place in a former factory from the mid-19th-century, located on Hudson Street. Jocelyn Noveck reports for an AP story at Eyewitness News:
POETRY FOR THE SOUL, AT TRACY REESE

Visitors with tickets to the Tracy Reese show gathered outside a nondescript doorway on Manhattan's Hudson Street, waiting to walk up a narrow stairway.

Not many fashion shows take place in former sausage factories. Built in the mid-19th century, the space is now an antique-filled triplex house with gilded mirrors and wrought-iron balconies overlooking an atrium.

Reese had enlisted four women poets to read their work while guests navigated their way in and out of various rooms. With the setting and the soulful soundtrack, one might have forgotten the event was about clothes. But there were the models, posing in corners and on sofas or chairs or tables, sort of a living tableau.

Reese, who was a favorite designer of former first lady Michelle Obama, described her latest collection as "a celebration of the many facets of womanhood."

"More than ever, the world we inhabit demands that we, as women, be all things: strong yet feminine, nurturing yet stoic, seductive yet demure," she wrote in her show notes.
Continue at Eyewitness News.