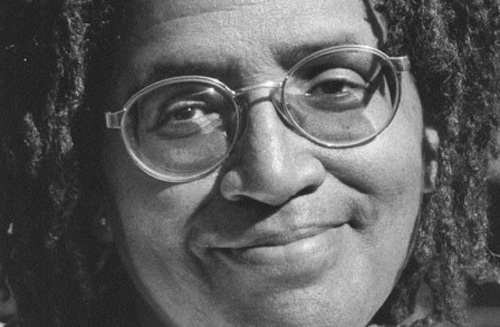 Back in 1970, Audre Lorde spoke on the importance of NEA funding. After the Academy of American Poets received a grant from the foundation, Executive Director Elizabeth Kray asked the poet to host a series in the coming fall of "poetry readings and rap sessions." "On a recent research visit to the Academy's ceaselessly rewarding archive," writes Brain Pickings's Maria Popova, "I discovered the short and exquisite piece Lorde had written for the promotional flyer announcing the readings."
An excerpt from what Lorde wrote:
Having made homes in most parts of this city, I hang now from the west edge of Manhattan, and at any moment I can cease being a New Yorker, for already my children betray me in television, in plastic, in misplaced angers.

Last spring, under a National Endowment [for] the Arts Grant, I spent some time as Poet in Residence at Tougaloo College in Jackson, Mississippi, where I became convinced, anti-academic though I am, that poets must teach what they know if we are to continue being.
"If you are as terrified as I am at the prospect of the NEA's demise in the hands of a heedless government that cares as little about the arts as it does about science, call your representative today and speak up for the survival of the arts — Lorde's own powerful words about our responsibility to break our silences are timelier than ever," says Popova. Read it all (and see the flyer) right here!