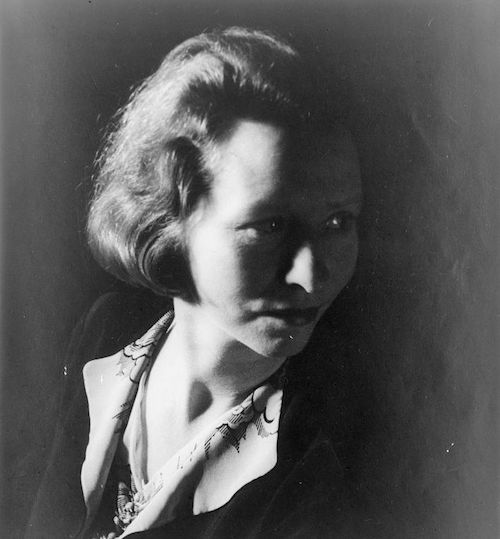 At Literary Hub, novelist and Emmy-nominated television writer and producer April Smith revisits "shocking" poet Edna St. Vincent Millay's influence on her formative, adolescent years. "Sex for the sake of sex? There is such a thing as female satisfaction? It was contrary to everything we believed. We knew nothing about our anatomy and heard only horror stories about the other." We'll pick up with Smith's recollections there:
Understand this was 1965, when girls were not permitted to wear pants to public school, and we'd be sent home if our skirts were half an inch above the knee. We'd practically sworn to remain virgins until we were married, and anyone who wasn't was a tramp.

But this was poetry. This was authoritative, like Emily Dickinson and Shakespeare, who we were studying. In the Bronx High School of Science, a school of National Merit Scholars and future M.D.s, I was one of the few "creative" types. They dug quantum theory, but poetry was my language. I heard what Millay was saying, in a rebellious, free-spirited voice. Two years later in freshman year at college, everything would go to hell, but for now I was living with my parents, walled up like a prisoner inside their "middle-class values." All I could do to express my frustration was to go around dramatically reciting revolutionary verse. Not many understood except our beloved English teacher, Ted Rifkin, who showed me a textbook with the famous Arnold Genthe photograph of Millay among the magnolia blossoms at Vassar. Mr. Rifkin kindly said I even looked like her. That was it. The thrill of my life. She was my idol and the bond was sealed.

Millay was not simply a voice for female sexuality and freedom. I found her life to be a blueprint for how to fully engage in the literary world I aspired to, and what it would demand: courage, confidence, mastery, anarchy, and appetite. She embodied all of it.

As a child, Edna St. Vincent Millay (named for the hospital where her uncle's life was saved) insisted on being called Vincent. She and her two sisters were raised by an independent woman they adored ("Dearest Mumbles" in her letters) who divorced their father and supported them by being a nurse. Millay was gifted; she won her first medal for poetry age 14, the Pulitzer Prize at 31, and the Frost Medal for lifetime contribution to American poetry 20 years later.
Continue at Literary Hub.