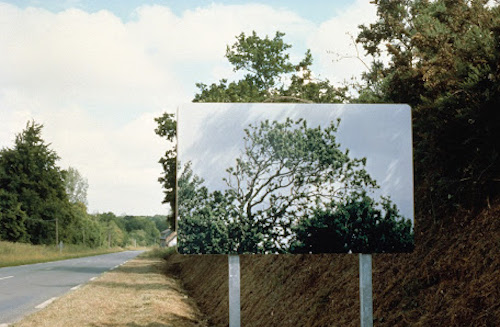 Tonight in New York City, the 2016 National Book Critics Circle Awards ceremony will be held at The New School!
Finalists in Poetry include Robert Pinsky, Tyehimba Jess, Ishion Hutchinson, Monica Youn, and Bernadette Mayer. To gear up for the big event, New School MFA students have interviewed each nominee. We're loving Hillary Ferguson's conversation with Mayer about her book Works and Days (New Directions). "[W]ho gave you permission to write about motherhood, especially during a time and era—the 70s—where mother-poetics were neither particularly popular nor encouraged?" asks Ferguson. Mayer's response, and more:
Bernadette Mayer: Well, here I am: a woman, a mother, and a writer. It seemed kind of silly not to write about being a mother. What really annoyed me (as a poet) was that I didn't have many examples of women writing about motherhood—especially from the really distant past when nobody would write about it. In Midwinter Day, there is a list of all the writers who were also mothers. You could count them. It was possible to make that list. I don't think it would be possible to make a list like that now.

HF: No, I don't think so either. I am fortunate to have a very good and long list of influences for me who wrote or have written or are currently writing about motherhood in all forms. I'm lucky in that regard.

In your new book, Works and Days, you ask, "is motherhood virtuous?" Have you come to an answer?

BM: I don't remember!

HF: Ok. Is it virtuous? Motherhood?

BM: Not necessarily, no. Do you think it is?

HF: Well, I don't think I can answer that question, yet. Even though I want to be a mother and want to experience motherhood, I think there must be or can foresee a "give and take" between the good and the awful. So, no, I don't imagine it is virtuous.

BM: I don't think it could be. It's like being a woman. Is being a woman virtuous? Perhaps.

HF: I'm inclined to say hell no. Especially right now.

BM: Well, given the fact that men are as awful as they are…

HF: How was writing this book different to writing the others? I'm thinking about your stroke in 94, and how you've said that your writing process since then has been in a constant state of altering.

BM: Writing this book was interesting for me because it was the first time—no, second time—I ever did this. I write on a certain kind of paper. Its color is "goldenrod." I can go to all my different desks and take out those pieces of paper and see what's written on them, and if it is interesting or not. This is a much more sloppy process, I would say.

HF: Why sloppy?

BM: Because I didn't actually write the book. It was already written. I just had to find it.
Read on here. Congratulations and best of luck to everyone!