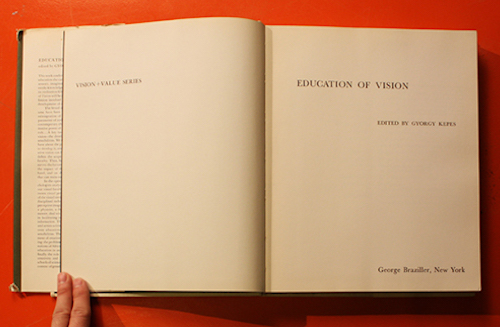 According to the New York Times, independent publisher of off-beat literature and sumptuous art books, George Braziller, died last week at the age of 101. Braziller published 20th-century titans of poetry and prose, like Pulitzer Prize-winning poet Charles Simic, poet and novelist J.D. McClatchy, and Ovid, as translated by William Caxton. The publisher's art books made high-quality reproductions available to readers who inquired into the careers of famous painters like Marc Chagall. Braziller set the record straight with his memoir, Encounters: My Life in Publishing, which the New York Times writes, "recalled his century of contrasts: a son of Russian immigrants and a high school dropout, whose father died before he was born and whose mother sold old clothes from a pushcart."
In republishing Henri Matisse's 1947 book, "Jazz," in 1983, Mr. Braziller noted in his memoir, "it was very important that we match the quality of the original publication" — 20 color plates and 68 pages of text — "which like the music that inspired it, was created in a spirit of improvisation and spontaneity."

Mr. Braziller said he used "the finest paper, the highest-quality printing, the best of everything."

"That was his driving goal and ambition — to bring good writers and artists to the American public," Joel Braziller, the publisher's son and secretary-treasurer of the Braziller publishing house, said in an interview for this obituary in 2015. "He was not interested in money. He published great writers and series of books on great artists and architects, and he did it in affordable editions."

"Bravo for George Braziller, Inc!" The New York Times Book Review said in 1959, when his "Great American Artists Series" appeared with works by Willem de Kooning, Jackson Pollock, Winslow Homer and others. "For the first time American Artists have been treated by a publishing house with a respect and faith heretofore reserved for their French counterparts."

In 1967, Mr. Braziller won the Carey-Thomas Award for distinguished creative publishing, for his full-color facsimile edition of "The Hours of Catherine of Cleves," a 15th-century illuminated manuscript that had been acquired by the Pierpont Morgan Library in New York in 1963. It was a Book-of-the-Month Club selection, received unanimous critical encomiums and — accolade of accolades — was given an entire window at Macy's.

Mr. Braziller scored another triumph in 1968 with his two-volume, 1,000-page facsimile edition of William Caxton's 1480 translation of Ovid's epic poem "Metamorphoses," a British treasure. He was also hailed for keeping Caxton's original manuscript intact at Cambridge University after part of it was bought by an American dealer. Mr. Braziller donated proceeds from the sale of 1,200 copies to ransom the work.

In 1980, Mr. Braziller, who issued about 35 titles a year in literature, philosophy, science, urban studies, architecture, environmental studies and other subjects, again won the Carey-Thomas Award, sponsored by Publishers Weekly, which cited his "exceptional publishing program, embracing art books and innovative fiction from the United States and abroad."
Read on at NYT.