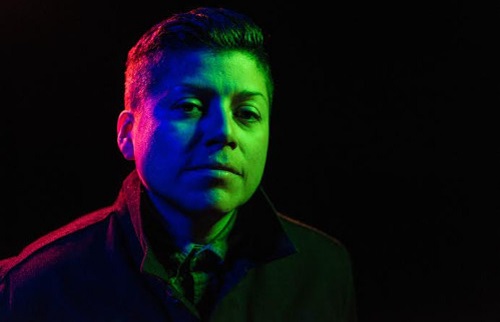 Today's featured poet for Entropy's National Poetry Month is Tucson-based (formerly of LA) writer Raquel Gutiérrez, who also runs the small press Econo Textual Objects. Gutiérrez talks about the relevance of poetry today, influences known and lesser-known, and new work. An excerpt from this conversation follows, but take it all in here.
3) Tell us about one poet who has greatly influenced you as a writer and a thinker.

Roberto Tejada is my gold standard and I say that with some tongue in my cheek for his Mirrors for Gold, a project I appreciate for its ability to complicate the colonial encounter by imbuing it with desire and perpetually spiraling psychosexual concatenations that I think is still present for any Latinx person contending with blood quantum, subjugated embodiment, nation, state, and self-making, unmaking, and selfhood.

4) Tell us about one lesser-known contemporary poet who you'd like more people to know about.

I can actually tell you about TWO poets…one is Claire Meuschke who is graduating from the MFA program this Spring and who I will miss having in workshop because she's a great reader but more importantly a great poet who is brilliantly excavating her Chinese and Native ancestral meditations via her archives culled from places like Angel Island. And then another graduate from University of Arizona, Taneum Bambrick, whose recent chapbook Reservoir (selected by Ocean Vuong) won one of the Yemassee writing prizes. You can check out her work here.

5) Share with us one of your recent poems and tell us a little bit about its context.

This poem is unpublished and came about during my winter break escape to Joshua Tree to nurse a broken heart in a hot tub under a full moon and the Geminid meteor shower...