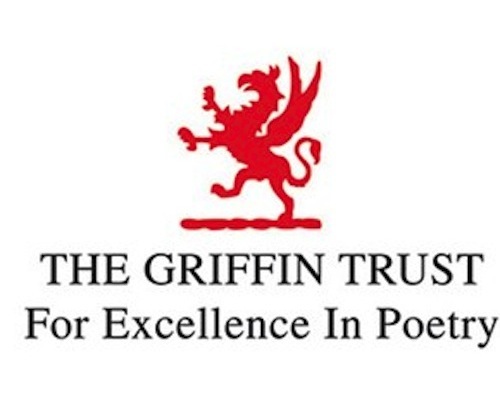 The Griffin Trust For Excellence in Poetry, based in Canada, awards the Griffin Poetry Prize annually to both Canadian and international poets. Scott Griffin, the trust's founder, announced the finalists yesterday. From the organization's press release:
Judges Sue Goyette (Canada), Joan Naviyuk Kane (USA) and George Szirtes (UK) each read 617 books of poetry, from 39 countries, including 23 translations. The seven finalists—four International and three Canadian—will be invited to read in Toronto at Koerner Hall at The Royal Conservatory in the TELUS Centre for Performance and Learning, 273 Bloor Street West, Toronto, on Wednesday, June 7 at 7.30 p.m. The seven finalists will each be awarded $10,000 for their participation in the Shortlist Readings. The winners, to be announced at the Griffin Poetry Prize Awards on Thursday, June 8, will each be awarded $65,000.
Let's learn more about the finalists:
World of Made and Unmade ● Jane Mead
Alice James Books
Judges' Citation: "Jane Mead's poem, World of Made and Unmade, moves with elegance between elegy and harvest, between the work of practical care to the unmooring that loss precipitates. The poem allows for the intrusions of dogs and the laundry room flooding, acknowledging how the force of our days persists in the
company of the dying. And how those disruptions are sometimes what can help carry us, sustain us through the experience, realign our spirit, or afford us reprieve." [...]

In Praise of Defeat ● Donald Nicholson-Smith, translated from the French written by Abdellatif Laâbi
Archipelago Books
Judges' Citation: "In this bilingual book (Laâbi's original French and Nicolson-Smith's English) – a book that is monumental both in size (over 800 pages) and in scope – we meet one of the major poets of our time, one who has lived through great and catastrophic events and responded to them with a passionate intelligent humanity." [...]

Falling Awake ● Alice Oswald
Jonathan Cape/W.W. Norton & Company
Judges' Citation: "[...] In these poems, enclosed at times within the old enchantments of Eurydice, Orpheus and Tithonus, one wonders about the problem of being bound to place, to anything at all. And then, the problem, too, becomes a source of wonder— albeit tempered by the concise splendour of a mind that moves quickly within the confines of night and day. [...]"

Say Something Back ● Denise Riley
Picador
Judges' Citation: "The beauty of Denise Riley's book lies in its rejection of the kind of beauty that is ready to hand. In it we meet a mind that scrupulously rejects the grandiose gesture but is not averse to play and tenderness. [...]"

Injun ● Jordan Abel
Talonbooks
Judges' Citation: "Jordan Abel's collection Injun evacuates the subtexts of possession, territory, and erasure. [...]"

Violet Energy Ingots ● Hoa Nguyen
Wave Books
Judges' Citation: "Hoa Nguyen's poems tread delicately but firmly between the linear demands of narrative and syntax on the one hand and between registers of speech and forms of address on the other. [...]"

Silvija ● Sandra Ridley
BookThug
Judges' Citation: "The poems in Sandra Ridley's book are potent and beguiling. Words are given the space they need to root and branch."