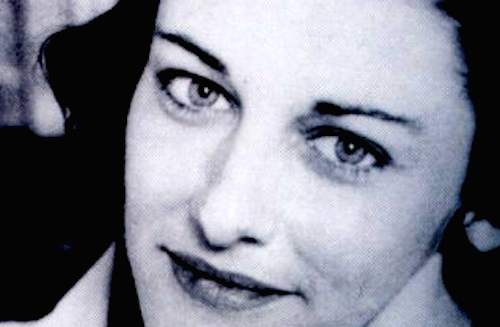 Karin Salvalaggio is the author behind the popular Macy Greeley Mystery Series (and more!). At Literary Hub, she writes about her relationship with Anne Sexton's poetry, and the ways that writing poetry helps to inform the development of her characters. Salvalaggio: "There are few people who know I write poetry as my work is rarely shared and to date none of my poems have ever been published." More:
My work as a crime novelist leaves me completely exposed to critique on multiple platforms, a situation which is tolerable only because I rarely take the criticism personally. A reviewer may attack the quality of my writing, but never me as an individual. Contrary to what some readers may believe, my novels are not autobiographical. I save my personal life for my poems, which means there is nowhere to hide once they are out there in the world. It is therefore not without serious reservations that I am including a couple of my poems in this piece.

Most of my poetry attempts to make sense of some recent emotional upheaval or revisits unresolved incidents from my childhood, but I also use poetry to inform and improve the imagery in my prose, a useful exercise that I started employing when I was writing my first novel. I've recently taken this process one step further by studying published works of poetry as I attempt to find new voices for my characters.

I've chosen to write my latest novel, a psychological thriller set in London, using first person as the point of view. My narrator, Jessica, is a recovering alcoholic who was forced to relinquish all parental rights after her actions put her seven-year-old daughter's life at risk. Sixteen years have passed and she is back in London hoping for a second chance. Whether she and her daughter will survive the reunion is anyone's guess. Jessica is a woman whose life experiences are far removed from my own. If I was going to write from her point of view successfully I was going to have find new ways to explore her troubled mind. I've drawn much needed inspiration from Anne Sexton's poetry. Sexton was known for writing highly confessional poems that touched on everything from her issues with mental health to her desire to take her own life.
Read on at Literary Hub.