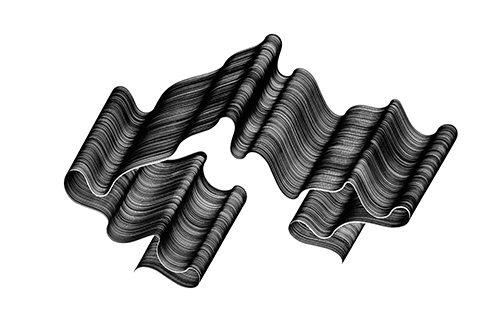 For our May 2017 playlist, we asked contributor Phillip B. Williams to curate a selection of music for us. You can read about his approach to creating the playlist below. Click here to open the playlist in your Spotify app.

In Santería, Elegúa is the Oricha of the crossroads who opens the door of communication to the other Orichas. If he is not mentioned first then the door to communication remains closed. I see this playlist as requesting from Elegúa a glimpse into the liminal space between request and the granting of that request; a deeper look at, into, and—with hope—beyond the dimension (space and location) of prayer.
Thus we begin with Ibeyi's track "Eleggua" (Elegúa) as a means to alleviate ourselves of the ego in order to absorb what seemingly comes next: "Orisa" (read Oricha) by Gilles Peterson's Havana Cultura Band featuring Dreiser and Sexto Sentido. But between asking for permission and receiving it is that which moves behind the veil of the request itself. The temporality of next, how swiftly it approaches, belies the energy it takes to move toward that moment. What is the shape of waiting? What is the sound of the ego breaking from the silence that fills such waiting? This playlist is an attempt to navigate that liminal space.
Phillip B. Williams was born in Chicago, Illinois and earned his MFA from Washington University, where he was  a Chancellor's Graduate fellow. He is the author of the chapbooks Bruised Gospels (Arts in Bloom Inc., 2011), Burn (YesYes Books, 2013), and Thief in the Interior (Alice James Books, 2016), winner of the...