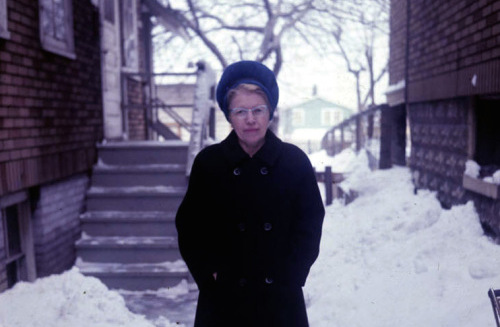 This just in! Today we discovered that the Wisconsin state legislature has officially named May 12th Lorine Niedecker Day. The Daily Union reports from Madison:
A Fort Atkinson muse who has been called "one of America's best unknown poets" was recognized by the Wisconsin Legislature Wednesday.

Referred by literary experts as the "Emily Dickinson of the 20th century," Lorine Niedecker spent much of her life on Blackhawk Island, west of Fort Atkinson. She was a reflective woman whose poetry was inspired by the nature around her.

The state Legislature approved a resolution Wednesday proclaiming May 12, 2017 — the late poet's birthday — as Lorine Niedecker Day across the state.

While known internationally, Niedecker only recently has been more widely recognized within her home state and community. A former Hoard's Dairyman proofreader and Fort Memorial Hospital cleaning lady, she wrote extensively about the area's flora and fauna, her neighbors, family and travel.

She worked closely with her early mentor, Louis Zukofsky, founder of the Objectivist Movement, and was concerned with capturing the simple rhythms of American speech and the complexity implicit in life's simplicity.

Only four books of her poetry were published during her lifetime.

Her father, Henry, had died in 1954 and left her rental properties that provided for her financially. Niedecker married Albert Millen in 1963 and from that point to the time of her death, her work was only writing her poetry.

Born on May 12, 1903, Niedecker died in 1970 at age 67.
Celebrate and read a poem here!