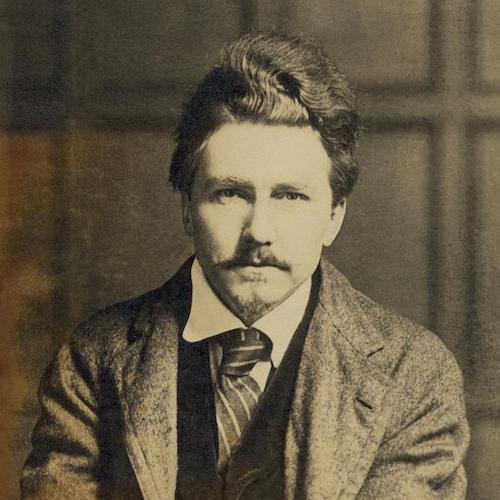 A conference at the University of Pennsylvania this week says "yes." According to the 27th Ezra Pound International Conference, which takes place at the university and is entitled, "Ezra Pound, Philadelphia Genius and Modern American Poetry," Philadelphia is the spot where Ezra Pound's influence on American letters truly began. The conference is organized by David McKnight, the director of the University of Pennsylvania's rare book and manuscript library, and Bryn Mawr Pound scholar Emily Mitchell Wallace. "It's a breathtaking claim: Philly as center of the modernist explosion," Philly.com's John Timpane writes. Let's pick up with Philly.com's coverage from there:
"Not only was Pound a genius," Wallace says, "the city itself is a genius city, an amazing city many of its residents don't understand.' William Penn wanted to include all walks of life, wanted all literatures to be part of his life, and Pound caught that spirit. Benjamin Franklin, the Constitution – there's a tradition of boldness, inclusiveness, and innovation. And Pound, a descendant of Quakers, was very responsive to this city; it encouraged him to be both kind with other poets, with Williams, H.D., and Moore, and be revolutionary."

About 100 Pound scholars and poets from all over will come to deliver about 60 papers, do readings, and take walking tours of the Penn and Wyncote (where he grew up, at 166 Fernbrook) that Pound knew. They'll speak of his poetry, his politics, his connections with other poets, Pound and Pennsylvania, Pound and China, Pound and Penn, even the sound of his verse and that of his friends.

Public registration is invited here. A public lecture by the wonderful classics scholar Edith Hall on Tuesday will discuss the play Iphigenia at Taurus by Euripides, performed in 1903 and including Pound in a fetching wig as a member of the chorus. H.D. and Williams were in the audience.

John Gery, a research professor in poetry at the University of New Orleans, became, as he puts it, "preoccupied with Pound from the first time I read a complete poem by him." Gery is founding director of the Ezra Pound Center for Literature, Brunnenburg, Italy; he gives summer seminars on Pound and will help give guided tours of the Penn campus as Pound knew it. "I'll be reading poetry more than guidebooks," he says. "I do the same thing when I give walking tours of Pound's Venice." He says "people encounter him in so many different ways. It's astonishing the links that lead people to Pound. And he has such a personality — once you know him, he's hard to forget."
Read more at Philly.com.