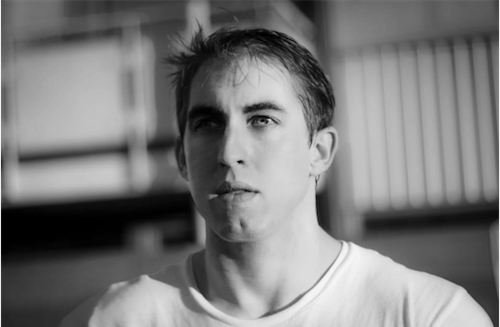 Minnesota's Star Tribune visited the "studio" of poet Brian Sonia-Wallace, the Mall of America's first Writer in Residence. Sonia-Wallace, who served his first term for a few days last week, brought his Olivetti Lettera typewriter for the occasion. Tribune's Miguel Otárola describes the scene like so: "somewhere between the giant Lego models and the Nickelodeon roller coaster, Brian Sonia-Wallace sat facing his typewriter." On, from there:
The image seems strange. But it's no problem, according to Sonia-Wallace, the MOA's first-ever writer in residence. "I'm used to writing in very weird contexts," he said.

The 27-year-old poet based in Los Angeles was chosen out of thousands of applicants from across the country for the residency. He will be banging out poems for curious shoppers in different wings of the mall through Sunday.

In return, he gets $2,500 and a $400 gift card to use in the food court. He is staying at the Radisson Blu at the mall's south entrance and will turn 28 on Saturday while writing there.

"The mall itself as a muse is cool," he said. "But it's human stories that are interesting for people to read."

Will he go crazy inside the MOA? "Probably," he joked.

Raised by a family of writers and academics, Sonia-Wallace began scribbling poetry as a child. To this day he looks up to towering figures such as T.S. Eliot and Pablo Neruda, as well as his peers from L.A.

He decided to make a living writing poetry in 2014 after hearing a story on the radio about a man who had done the same. He applied for residencies and other temporary gigs, often gravitating toward corporate events.

"I think it's really interesting … to look for capitalist approaches to poetry and art," he said.
Read more at Star Tribune.