Song of a Goat, by John Pepper Clark

24 Poems, by Jean-Joseph Rabearivelo

Poems from Black Africa (Ed. by Langston Hughes)

African Songs of Love, War, Grief, & Abuse, by Leon Damas

Swahili Poetry, by Lyndon Harries

American Negro Poetry (Ed. by Arna Bontemps)

Heavensgate, by Christopher Okigbo

African Heritage (Ed. by Jacob Drachler)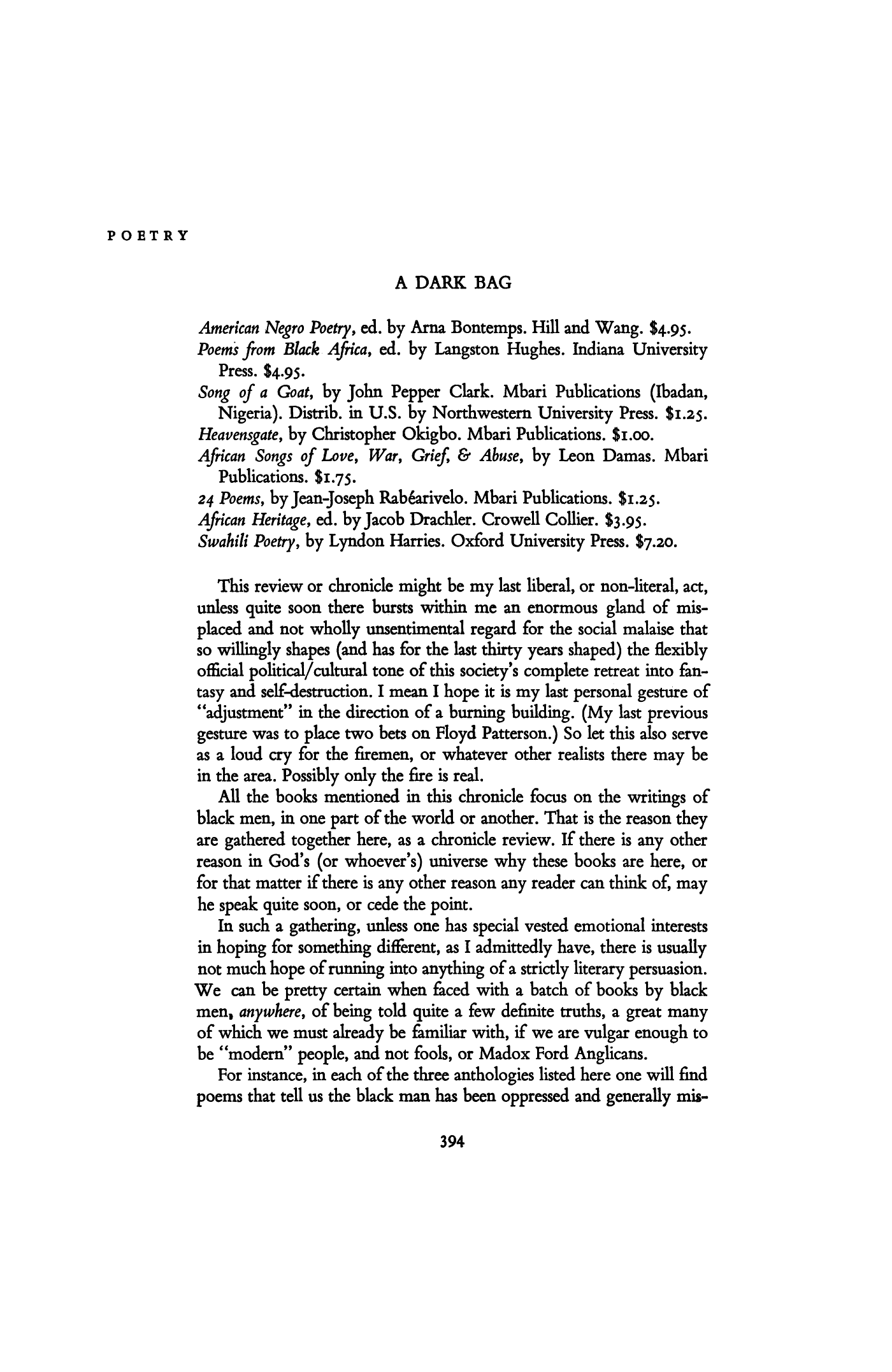 JSTOR and the Poetry Foundation are collaborating to digitize, preserve, and extend access to Poetry.
Source: Poetry (March 1964)