Poetry Magazine
Wolves of the Sacred Heart
Elaine Equi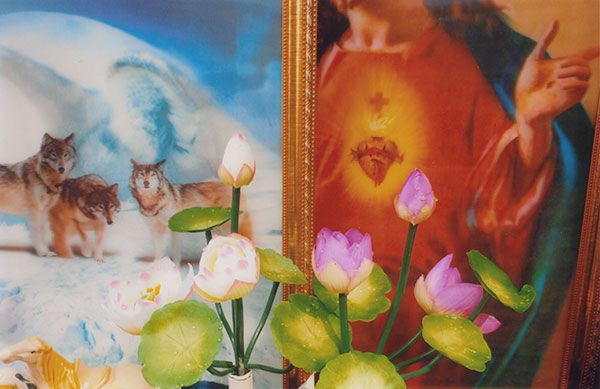 Leave it to the street vendors
of NYC to improvise a shrine
from whatever they find,


setting a place at their table
for animal and divine nature
symbolically joined with
color-coded floral candelabras.
Photograph by Elaine Equi

Source: Poetry (July/August 2014).
MORE FROM THIS ISSUE
This poem originally appeared in the July/August 2014 issue of Poetry magazine
Poems by Elaine Equi
Poem Categorization
SUBJECT Activities, Eating & Drinking, Nature, Animals, Religion, Christianity, God & the Divine, The Spiritual, Arts & Sciences, Photography & Film
Poetic Terms Visual Poetry
If you disagree with this poem's categorization, make a suggestion.

Your results will be limited to content that appeared in Poetry magazine.
Search Every Issue of Poetry