Current Exhibition
Trevor Winkfield, Sketch for Peter Gizzi, detail, 2012, acrylic and collage on paper,
27.5 x 19.25 inches. Courtesy of Tibor de Nagy Gallery, New York
Trevor Winkfield's Pageant
Jan 6, 2015 – Mar 13, 2015
Trevor Winkfield has for several decades collaborated with many poets of the New York School. This exhibit comprises a selection of his limited-edition collaborative books, cover designs, original drawings, and paintings.
Winkfield's original designs for literary journal covers and for book covers and limited-edition books of poets Charles North, Barbara Guest, Harry Mathews, Peter Gizzi, and John Ashbery are displayed alongside their printed versions. Also included are several striking canvases by Winkfield, including portraits of Douglas Crase, Peter Gizzi, and John Ashbery.
The library hosts a special reading room curated as a companion to the gallery exhibit Trevor Winkfield's Pageant. The collection includes Winkfield's creative and critical writing; collaborations with New York School poets; and influences ranging from fine art monographs, volumes on Anglo-Saxon and Medieval art, and works by Surrealist and Oulipo writers, among others.
This exhibit is presented in collaboration with Tibor de Nagy Gallery, New York.
Exhibit Hours
Monday — Friday, 11 AM — 4 PM
Saturday, January 17, 10 AM — 3 PM
Saturday, February 14, 5 PM
Saturday, February 21, 10 AM — 3 PM
Sunday, February 22, 3 PM
During any of our evening events
---
Upcoming Exhibition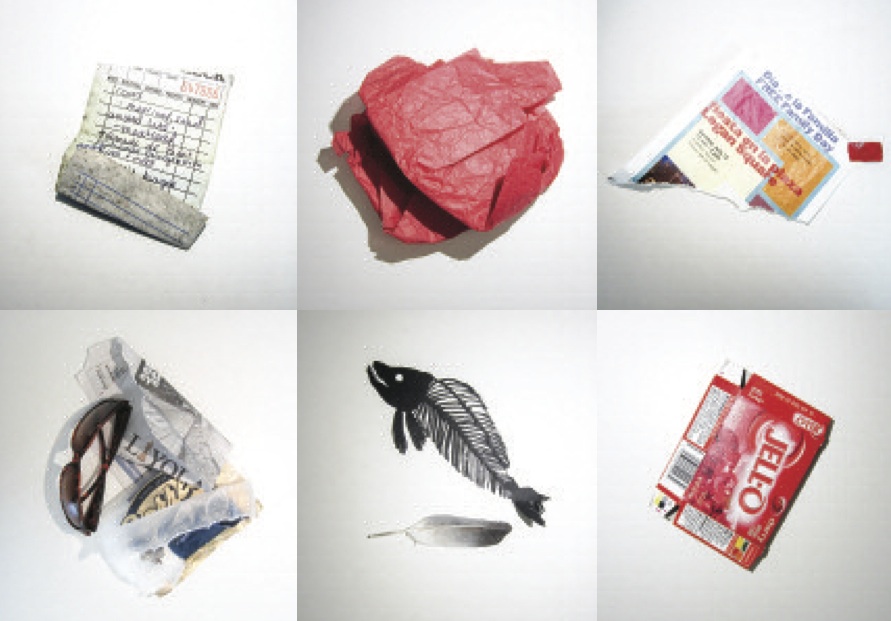 The Chicago 77
March 20–May 29, 2015
Commissioned by the Poetry Foundation, The Chicago 77 is a 77-line poem comprised of found text and objects from each of Chicago's 77 community areas. The piece was created by poets and artists Fatimah Asghar, Krista Franklin, Fo Wilson, and Jamila Woods. The completed poem has been printed in a single edition on paper made by artists Margaret Mahan and Drew Matott.
Past Exhibits
Sep 18, 2014 – Dec 19, 2014
Jul 1, 2014 – Sep 12, 2014
Mar 11, 2014 – May 23, 2014
Dec 17, 2013 – Feb 21, 2014