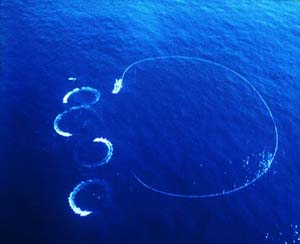 Now and then I think I have something of use to say about poetry as a category, but generally I'm much happier talking about poems. What attracted me to poetry in the first place, I think, was its prizing of instances, its radical recognition that the purse seine of theory inevitably lets slip millions of particular minnows. (And, to tax the metaphor, sometimes catches different fish than those wished for.)
So, without further ado, a poem! By Rachel Loden!
Well, wait, a little more ado. I choose to post a poem from Loden's second book, Dick of the Dead (Ahsata, 2009) in celebration of a remarkable event which occurred last week: She gave a poetry reading for the first time in . . . well, let's just say a long time. You can read about that here.
I loved Loden's first book, Hotel Imperium, which I reviewed here back in 2000. In Dick of the Dead she's up to some familiar and some fresh tricks. Sly puns, deft references, barbed wit, and an overall . . . I guess I want to call it mischeviousness, abound.
OK, here you go. Hope you enjoy it as much as I do. (Oh, forgive my pedantry: I just want to remind those of you who grew up with The Simpsons that "Milhous" was the M. in "Richard M. Nixon" well before Bart's friend "Milhouse" came into our lives.)
MILHOUS AS KING OF THE GHOSTS
A cold cellar-hole at the end of the day,
When faithless pretenders cover the sun
And nothing is left but my candidacy—
There was dead Checkers with her list of slights,
Slow tongue, green bile, black list, white mind
And April, cruel as rumors of my demise.
To be, on the lawns, where no helicopter lands,
Without that preening statuette of dog,
That dog surrendered to the moon;
And to feel that the light is a Key Biscayne light
In which everything is lofted up to the elect
And no returns need be tallied;
Then there is no use in counting. It comes of itself;
All the blue votes turning a brilliant red,
Even in Chicago. The wind moves on the lawns
And moves in myself. The last Iowa sweetcorn
Is for me, the snows of New Hampshire drift up
Into an empire of self that knows no boundaries,
I become an empire that fills the oleaginous pipelines
Of the earth. The bitch is still yapping
By gravestone-light and I am whipped high, whipped
Up, sculpted higher and higher, cool as a sphinx—
I sit with my head like a Rushmore in space
And the scrofulous hound smelling blood on my wings.
Isn't that gorgeous? Now I knew exactly what you'd want to read next, so to save you GoogleTime(tm) (call me, Google, if you want to negotiate), here it is:
A RABBIT AS KING OF THE GHOSTS

The difficulty to think at the end of day,
When the shapeless shadow covers the sun
And nothing is left except light on your fur—
There was the cat slopping its milk all day,
Fat cat, red tongue, green mind, white milk
And August the most peaceful month.
To be, in the grass, in the peacefullest time,
Without that monument of cat,
The cat forgotten on the moon;
And to feel that the light is a rabbit-light
In which everything is meant for you
And nothing need be explained;
Then there is nothing to think of. It comes of itself;
And east rushes west and west rushes down,
No matter. The grass is full
And full of yourself. The trees around are for you,
The whole of the wideness of night is for you,
A self that touches all edges,
You become a self that fills the four corners of night.
The red cat hides away in the fur-light
And there you are humped high, humped up,
You are humped higher and higher, black as stone—
You sit with your head like a carving in space
And the little green cat is a bug in the grass.
I'd be glad to know what you think of either of these poems, and I guess I'm particularly keen to hear what you think characterizes the relationship between them. Loden often does "covers" like this; it's one of the things that most intrigues me about her work.

Born in Grand Rapids, Michigan, poet Joel Brouwer is a graduate of Sarah Lawrence College and Syracuse University. Brouwer is the author of several collections of poetry, including And So (2009); Centuries (2003), a National Book Critics Circle Notable Book; and Exactly What Happened (1999), winner of the Larry Levis...