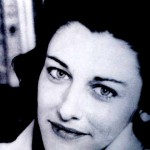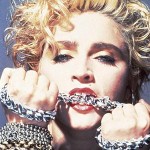 The New York Post reported yesterday that the Madonna once called on Anne Sexton's poem "Love Song" to justify her love of a former bodyguard, Jim Albright.
"In a fax dated Dec. 24, 1993, Madonna wrote to Albright: 'I was the girl of the love letter/ the girl full of talk of dreams and destination . . . the one with her eyes half under the covers/ with her large gun-metal blue eyes/ with the thick vein in the crook of her neck.' Sexton's poem read: 'I was the girl of the chain letter/ the girl full of talk of coffins and keyholes . . . the one with her eyes half under her coat/ with her large gun-metal blue eyes/ with the thin vein at the bend of her neck.'
The love fax  (!!!) is one of many items up for auction at Gotta Have It Collectibles this week, though presumably the only one related to Anne Sexton (I do envision "Ballad of the Lonely Masturbator" scribbled on a Vogue-era cone bra uncovered one day).  Sexton's name has come up with unexpected frequency already this summer, most notably when Ange Mlinko compared her to Frederick Seidel in The Nation.
An excerpt:
Hardly read anymore, it seems, outside feminist literature classes, Sexton's Complete Poems is fatter than Plath's Collected, and it took the violence of Ariel much further with less talent. From "Again and Again and Again":

I have a black look I do not
like. It is a mask I try on.
I migrate toward it and its frog
sits on my lips and defecates.
It is old. It is also a pauper.
I have tried to keep it on a diet.
I give it no unction.

There is a good look that I wear
like a blood clot. I have
sewn it over my left breast.
I have made a vocation of it.
Lust has taken plant in it
and I have placed you and your
child at its milk tip.

The poem's singsong, staccato sentences and cartoonish images prefigure Seidel's to a T.
Wonder what Seidel would think of that comparison.  I'll ask him next time I gently place some raw steak on a Ducati engine block and he magically appears out of a puff of cigar smoke and man-musk.  (Quick aside: A friend recently called Seidel "Eminem for the New Yorker set," to which I replied that Eminem is the Eminem of the New Yorker set, but why quibble?  For pop and poetry, all I really want to know is which poet Justin Timberlake consults when he goes a-wooing.  D.A. Powell? Olena Davis? The folks behind Vowel Movers?)
But back to Sexton.  In an upcoming feature for the website, the poet CA Conrad muses: "it's interesting how Sexton has been disappearing from the bigger academic world of poetry, and her friends Plath and Lowell and Berryman, they're all sort of amped up now."
Good point, Conrad.  I wonder why that is.  With all the Seidel hubub, do you think Sexton is due for a come-back?
Travis Nichols is the author of two books of poetry: Iowa (2010, Letter Machine Editions) and See Me Improving (2010); and he is the author of two novels: Off We Go Into the Wild Blue Yonder (2012) and The More You Ignore Me (2013). He has contributed to The Believer, Paste, The...